Lufthansa launches huge UK sale – Dubai £799, Cape Town £1199, Maldives £1399
Links on Head for Points may pay us an affiliate commission. A list of partners is here.
SWISS and Lufthansa have launched an impressive Business and First Class sale covering the whole of 2022.
Unlike some fare deals we write about, these are for departures from the UK so you don't need to position yourself somewhere in Europe first.
Even better for those who live outside London, you can also book these deals from UK regional airports – Birmingham, Bristol, Edinburgh, Glasgow, Manchester, Newcastle and Liverpool.
The only snag is that solo travellers are excluded – these fares are for groups of two to six people.
You can find out more, and book, via this special page here.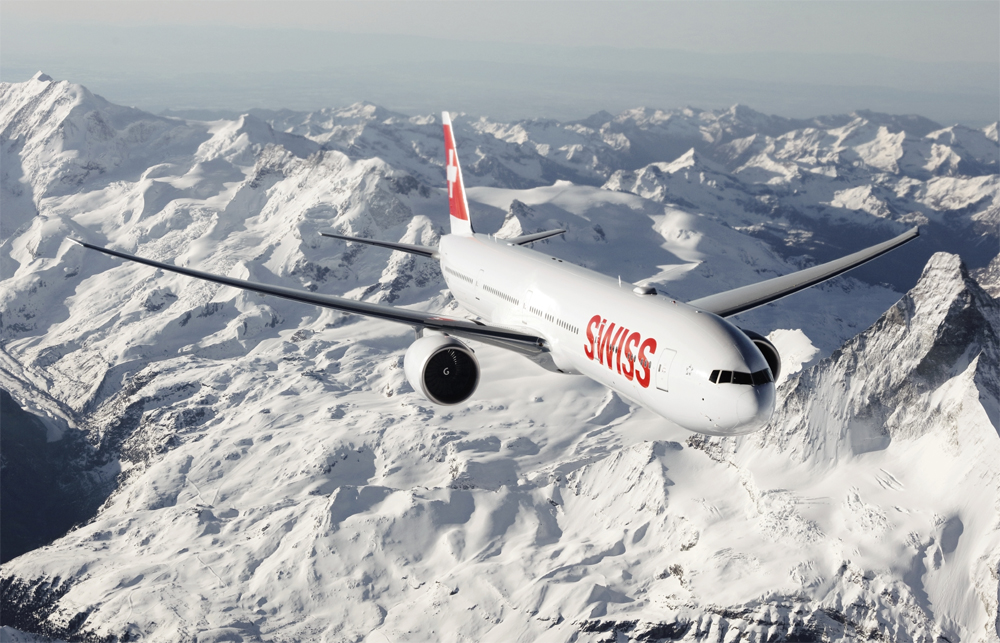 You won't earn Avios or BA tier points, of course, but you WILL get a decent travel experience at a good price. You will also earn a pile of Miles & More or other Star Alliance miles which can be a handy alternative to Avios.
These fares are good for bookings up to 11th January 2022.
You can travel between 7th January and 14th December 2022.
What is the Business Class pricing?
Here are sample Business Class deals. These are return prices per person from London – regional departures may differ slightly. Remember that you need at least two passengers.
Other cities are available but this is the list on the Lufthansa sale website. Flights to North America are never included in these sales so don't look for those.
Headline fares are:
Bangkok £1,199
Barbados £1,399
Bengaluru £1,099
Bogota £1,199
Buenos Aires £1,299
Cairo £499
Cape Town £1,199
Delhi £1,099
Dubai £799
Hong Kong £1,199
Johannesburg £1,199
Lagos £1,199
Male / Maldives £1,399
Mauritius £1,399
Mumbai £1,099
Nairobi £1,199
Rio de Janeiro £1,299
Sao Paulo £1,299
Singapore £1,199
Tel Aviv £459
There is some astonishingly good pricing here. If you have an Avios ticket booked to Dubai with £550 of 'taxes and charges', you should seriously look at rebooking for cash if you can find the £799 all-in fare available.
Note that Cairo and Tel Aviv are likely to be on short haul aircraft so those deals are less generous than they appear.
Most routes are available with both Lufthansa and SWISS, and occasionally Austrian and Brussels, so you need to see which airline and routing is most convenient for you.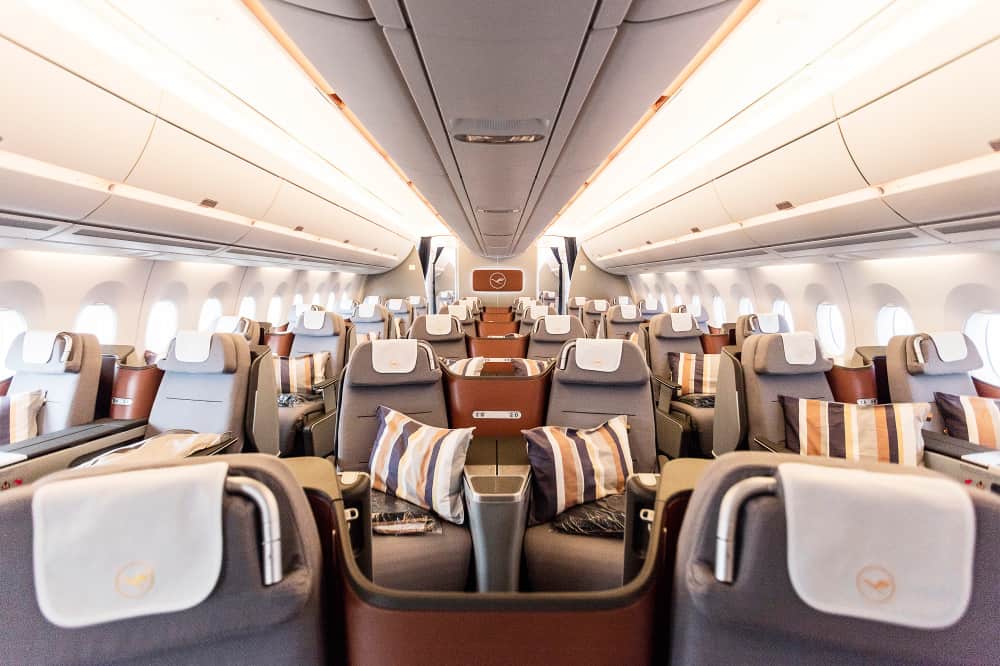 What is the First Class pricing?
Here are the First Class deals. Headline fares are (and remember that this is only a sample of destinations):
Bangkok £1,899
Bengaluru £1,799
Bogota £1,899
Buenos Aires £1,999
Cape Town £1,899
Delhi £1,799
Dubai £1,499
Hong Kong £1,899
Johannesburg £1,899
Mumbai £1,799
Rio de Janeiro £1,999
Sao Paulo £1,999
Singapore £1,899
Travel via Frankfurt on Lufthansa and, with a long enough stopover, you can try the impressive First Class Terminal and be driven to your aircraft. Our last review of the Lufthansa First Class Terminal is here. Some Lufthansa flights will go via Munich, where there is a standard First Class lounge as reviewed here.
The SWISS First Class lounges are not exactly shabby either.
Flying Lufthansa
Here is my review of an A340 Lufthansa business class flight from 2018. I flew Lufthansa business class again in Autumn 2018, from Frankfurt to Dubai, and my views were the same. It's not great for the solo traveller, due to the lack of privacy, but this deal forces you to fly with a partner, so it's not an issue.
The seat on most aircraft is similar to the one pictured above – this is the A350 version.
Our last review of Lufthansa First Class is here. Forget the seat and enjoy the exceptional food and service.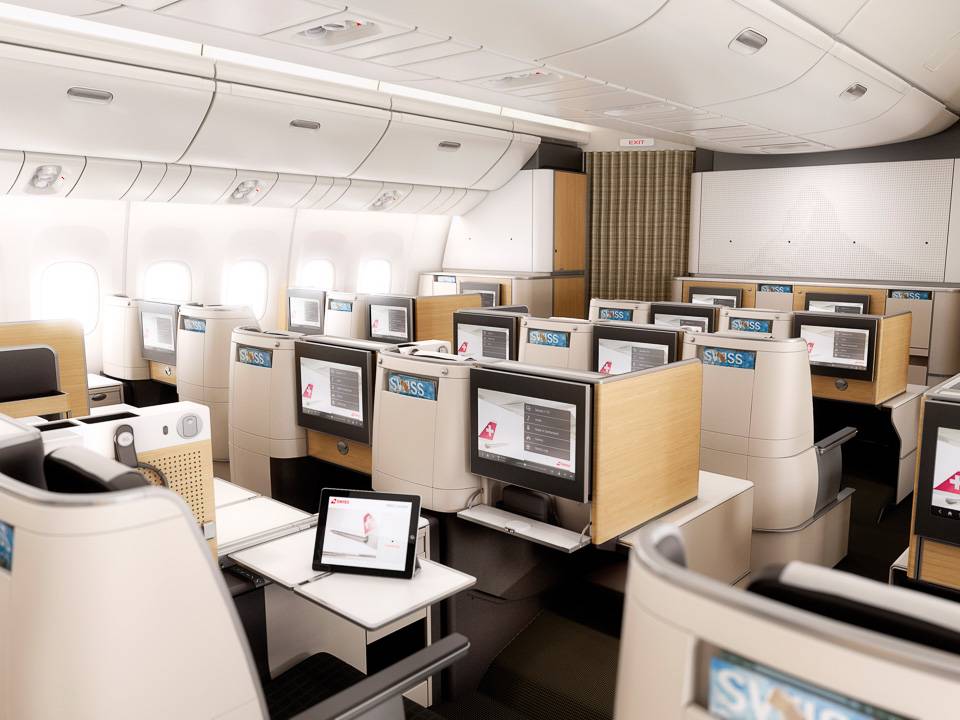 Flying Swiss
SWISS Business Class is pictured above. All flights require a transfer in Zurich or Geneva.
SWISS offers an impressive Business Class service. You get a good quality seat, good food and drink and a very attentive crew. It is a very civilised experience.
I flew in SWISS Business Class to Dubai last December with my family and enjoyed it, although the seats are showing their age a bit. I didn't do a review, unfortunately. However, Rhys reviewed SWISS Business Class to Dubai in October 2021 as you can read here.
Our last SWISS First Class review was published in 2013, although I have flown it once since then. SWISS First Class is not released for redemptions unless you have Miles & More status, so it is difficult for us to cover it.
Where to credit your flights
SWISS and Lufthansa are both part of the Miles & More loyalty scheme, although you can of course credit your flight to any other Star Alliance programme.
Whilst I am generally very positive about Miles & More – except for their expiry rules – you may want to consider other Star Alliance schemes. M&M is now revenue based – and when you pay peanuts for your fare, you earn peanuts in miles!
How to book
The easiest place to book is the Lufthansa website here, which shows flights from all participating airlines – SWISS, Lufthansa, Austrian and Brussels. If you prefer to use the SWISS site, click here.
Remember to search for at least two passengers to get the special fares.
Regional departures are available from Birmingham, Bristol, Edinburgh, Glasgow, Manchester, Newcastle and Liverpool. Liverpool to Frankfurt is a newly announced route which will launch in May.
Your best option to maximise your miles when paying is American Express Preferred Rewards Gold.  This offers double points – 2 per £1 – when you when you book flight tickets directly with an airline.  Our review of Amex Gold is here. Remember that you will be paying in Sterling as these are UK departures, so you don't need to worry about FX fees.
Whilst availability is currently good, this promotion is running from 16 countries across Europe and so you can expect seats to disappear quickly, irrespective of the 11th January booking deadline.
Click here for the special page you need to use to book or check availability.