Is American Airlines finally opening a Flagship First lounge at Heathrow?
Links on Head for Points may pay us an affiliate commission. A list of partners is here.
I was on a lounge safari at Heathrow Terminal 3 last week to check out the newly-reopened Cathay Pacific lounges and update our reviews of the other oneworld lounges at Heathrow.
Cathay Pacific is the latest airline to re-open its Heathrow lounge – despite not operating any flights from the airport at present – but one airline is notably absent.
The American Airlines International First Class lounge has remained closed since the start of the pandemic, despite the up-tick in transatlantic travel since the US reopened its borders to tourists.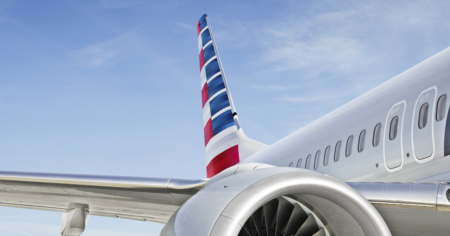 American Airlines passengers are currently being sent to the Cathay Pacific lounges which – to be fair – are undoubtedly the best oneworld lounges at Heathrow T3.
When I was there on Thursday, one of the lounge attendants informed me that the American Airlines lounge is currently closed and undergoing renovation, with plans to open in the Spring.
Will Heathrow get a Flagship lounge?
In 2017, American Airlines launched its new premium lounge offering, called Flagship lounges.
Like all US carriers, American has a bit of a problem with access. US airport lounges are still technically 'clubs' which sell annual membership subscriptions. You cannot get access with AA status if flying in domestic economy, even though under oneworld rules AA is obliged to give access to British Airways status holders. Even holders of First Class tickets on domestic US routes cannot get access.
As a result, Admirals Clubs are generally poor. The margins on those flights simply aren't high enough for AA to spend more on the lounge offering. You are even expected to pay for the majority of the drinks.
To counter this problem, American Airlines launched its new Flagship lounge concept in 2017 to complement the existing Admirals Club network. These are open to a smaller subset of passengers – those flying on long haul or transcontinental business/first class flights or with status.
Currently, AA has opened Flagship lounges at its key hubs:
Chicago O'Hare – Terminal 3 (opened in September 2017, temporarily closed)
Dallas – Terminal D (temporarily closed)
Los Angeles – Terminal 4 (opened in January 2018)
Miami – Concourse D (opened in November 2017)
New York JFK – Terminal 8 (opened in May 2017)
A Heathrow Flagship Lounge was one of the key priorities when the concept was first launched, with a tentative opening date in 2018.
That never happened. 2018 came and went and the old American Airlines International First Class lounge – already dated in 2015 – was still in place. As Rob wrote in his review:
"It gave me too much time to consider the state of the furnishings, which were frankly pathetic and look as it they escaped from the reception area of a 1970's office block."
Nothing changed in 2019 either, despite the American Airlines website insisting that a Heathrow Flagship Lounge was "coming soon". Nothing was going to happen in 2020 or 2021 with Heathrow Terminal 3 closed and transatlantic travel way down, either.
Fast forward to 2022
It now looks like Heathrow could finally be getting its long-overdue Flagship Lounge. Whilst the lounge attendant wasn't specific, it would be odd to refurbish a lounge and not bring it up to spec with the latest offering, especially as all the planning and design had presumably already been done years prior.
Assuming everything goes smoothly, we could see a new Flagship Lounge open at Heathrow this Spring.
What's special about a Flagship Lounge?
Nothing, really, except that it matches the premium standards of international lounges by other airlines. The following amenities are listed on the AA website:
Chef-inspired meals
Personalizes service
Speciality cocktail bar
Premium wine table
Expansive seating
Shower suites
Inside the lounge you can also find Flagship First Dining which is a full serviced restaurant for First Class passengers only. Even oneworld Emerald (ie a BA Gold card) won't get you access to this bit.
Here are some pictures of the AA Flagship Lounge in Miami from 2018 (thanks to Jason):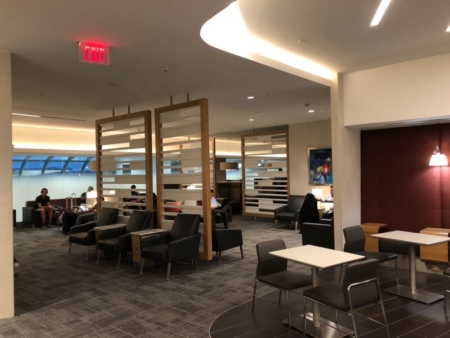 and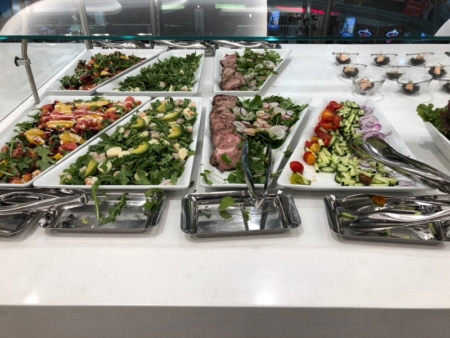 and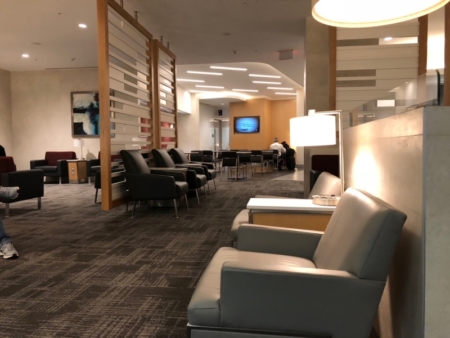 …. and some pictures of the AA Flagship Lounge in Los Angeles (thanks to Susan):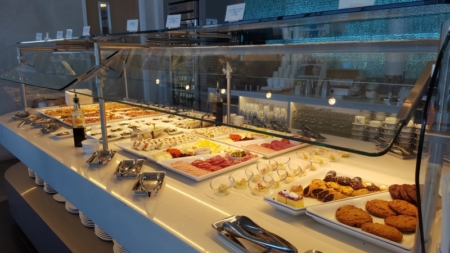 and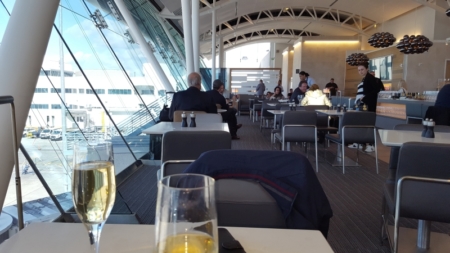 and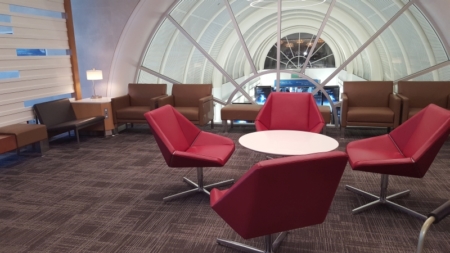 The first impression is very positive. Both lounges appear to be very spacious with a large amount of seating and food which is a marked improvement on an Admirals Club.
Fingers crossed that AA and oneworld flyers will have something better to look forward to at Heathrow very shortly.