How to avoid the Heathrow Hotel Hoppa fee by using local buses instead
Links on Head for Points may pay us an affiliate commission. A list of partners is here.
This article shows you how to reach the hotels around Heathrow Airport using the local bus network, rather than paying for the expensive Hotel Hoppa shuttle bus.
As I have mentioned a few times on Head for Points, my preferred 'near Heathrow' hotel – if you don't want to pay a premium for the hotels attached to the terminals – is the Hilton Garden Inn at Hatton Cross (Hilton Garden Inn Hatton Cross reviewed here). My main selling point in recommending this hotel, apart from price, is that it sits next to Hatton Cross tube station so you can avoid the Heathrow Hoppa shuttle buses used by other off-airport hotels.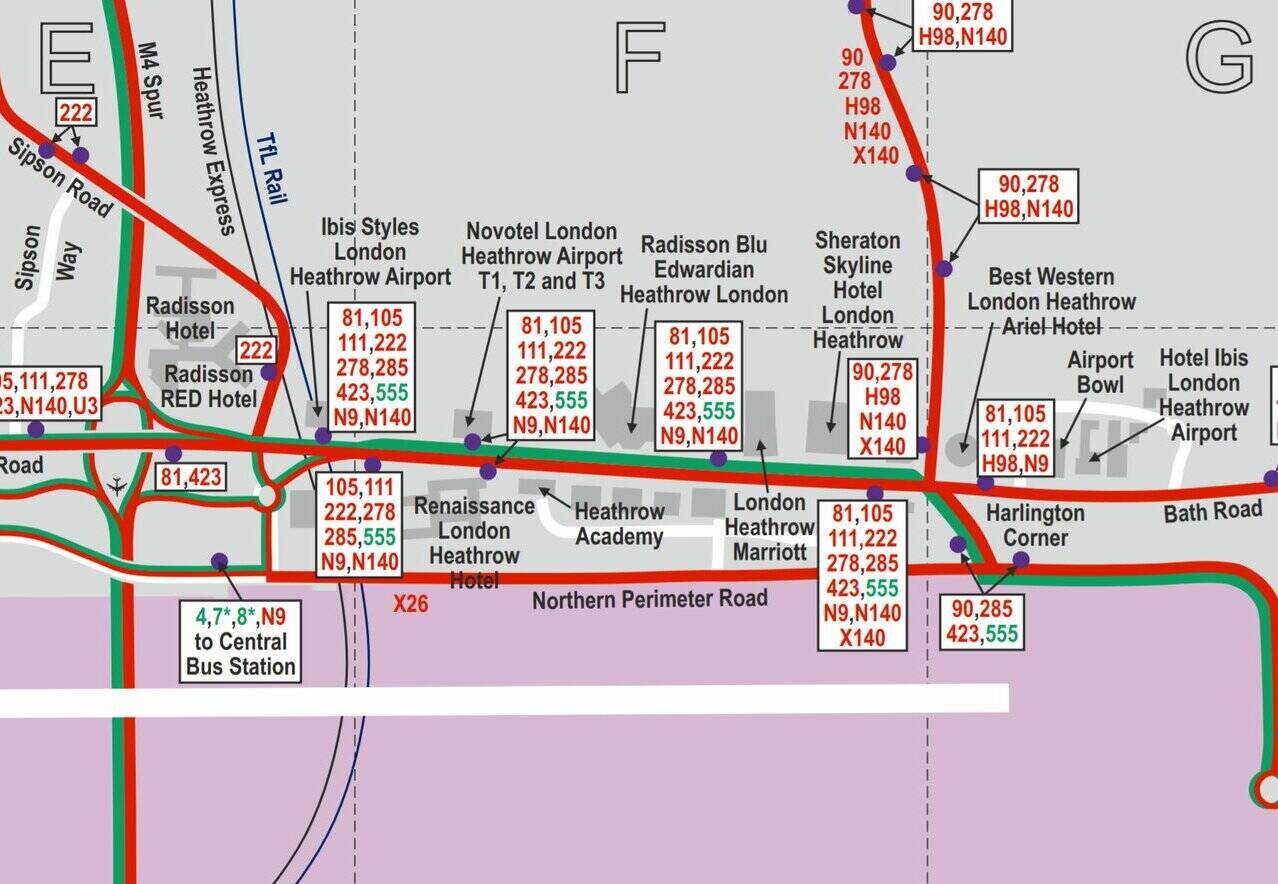 Most people hate the Hotel Hoppa buses. Unlike virtually all other major airports, at Heathrow hotel shuttle buses are banned. Instead, Rotala, which bought the business from National Express a few years ago, has a monopoly contract to operate the 'Hotel Hoppa' shuttle service to 26 different hotels around the airport.
To be honest, I have always been happy with the idea of not letting the Heathrow Airport hotels run their own shuttle buses. We all know from experience at other airports how chaotic arrival terminals can be with hotel and car hire shuttle buses all jostling for space.
However, like any monopoly, Rotala has not been shy in exploiting it. It currently costs a ludicrous £6.80 per person one-way (£12 return). There are no longer any savings for buying in advance although there is a family discount.
To add insult to financial injury, most Hoppa routes involve a circuitous drive around the area. Most will visit 3-4 other properties before depositing you at yours. If you are lucky and are the first to be dropped off, all that means is that you will face a longer trip in the morning.
Even worse is the fact that services are as thin as one bus per hour on some routes. No Hoppa route seems to have more than two buses per hour. Up to 10 local bus services going in the same direction could pass whilst you are waiting for your over-priced Hoppa.
The ONLY redeeming feature of the Hotel Hoppa is that you are dropped on the hotel forecourt. Taking the local buses means that you may have a short walk to your hotel, and may have to cross a busy road.
The Hotel Hoppa website is here if you want to check prices and timings.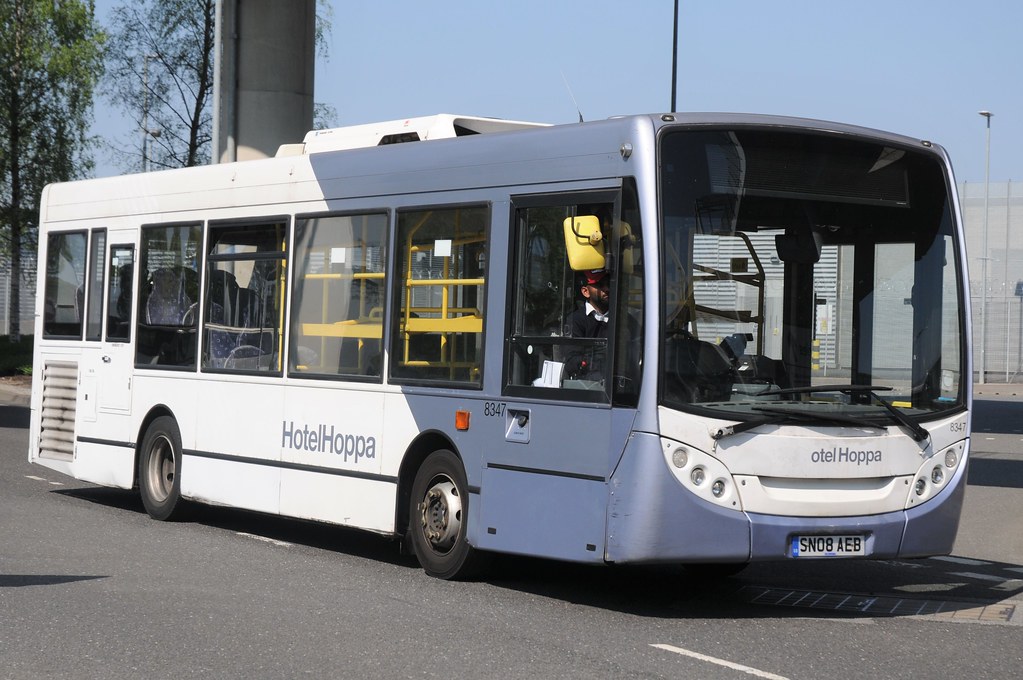 How can you avoid the £12 return Hotel Hoppa fee?
There are ways of avoiding this fee, which adds up to £24 to your overnight costs for a couple.
Plan A, the obvious answer, is to stay at a hotel in the airport
That means the Sofitel in Terminal 5 (Sofitel Terminal 5 review here), the Crowne Plaza in Terminal 4 (Crowne Plaza Terminal 4 review here), the Holiday Inn Express in Terminal 4 (Holiday Inn Express Terminal 4 review here), the Premier Inn at Terminal 4, the Hilton in Terminal 4 (Hilton Terminal 4 review here), the Aerotel inside Terminal 3's arrivals hall (Aerotel Terminal 3 review here), the Hilton Garden Inn in Terminal 2/3 (Hilton Garden Inn T2/3 review here) or the Hilton Garden Inn at Hatton Cross (Hilton Garden Inn Hatton Cross review here).
We recently published this article about the best hotels which are walkable to Heathrow's terminals.
Plan B is NOT "take a taxi"
Whilst technically there is a way they can arrange to 'push in' to the queue on their return, you can imagine the response you will get when you ask a driver to give up a £75+ trip to Central London in return for a quick run to your hotel.
Instead, Plan B is to take a standard London bus
We have run a number of Heathrow hotel reviews in the last 18 months, which has made me familiar with the local bus services.
It is surprisingly simple. Leaving the Central Bus Station between Terminals 2 and 3, most buses head through the tunnel and onto Bath Road where the majority of the hotels sit. Some buses turn left, others turn right. The only thing you need to know is which buses head towards your hotel. The downside is that you won't be dropped in the forecourt of your hotel, which the Hoppa would do.
Bus trips within the airport perimeter are no longer free. Heathrow withdrew financial support for bus services last year, making a mockery of its environmental credentials. The services are hardly expensive, however, at £1.75 per trip. You can take multiple buses within one hour for this price.
Remember that cash is not accepted on the London bus network so you will need an Oyster card or contactless credit or debit card.
This map (PDF) is a schematic of the bus routes around the airport.
PS. If you approaching Heathrow by tube and are staying at the Moxy, DoubleTree, Best Western Ariel, Courtyard or any of the other hotels on Bath Road to the east of the airport, it will be quicker to get off at Hounslow West tube station and get a bus. Hounslow West is not step free.