Servisair / Aspire devalues Lounge Miles loyalty scheme (but it is still free money!)
Links on Head for Points may pay us an affiliate commission. A list of partners is here.
Airport services company Servisair operates a number of independent airport lounges across the UK under the Servisair and Aspire brands.
You are most likely to have come across them if you have a Priority Pass card for free airport lounge access (this is a perk of American Express Platinum cards, for example) although you can also pay to use them on a per-visit basis and some airlines also use them for their passengers.
In 2012, Servisair launched LoungeMiles, its own loyalty programme. The card has now suffered its first devaluation.
To join LoungeMiles, you simply need to pick up a card next time you visit a Servisair or Aspire lounge and get it stamped.
If you collect five stamps, you can claim a voucher for a free lounge visit. Nothing has changed here. However, you now need to collect seven stamps – not five – in order to exchange your card for a £5 Amazon (a new partner), John Lewis, M&S, Boots, The White Company or Debenhams gift voucher. There are also some restaurant redemption options.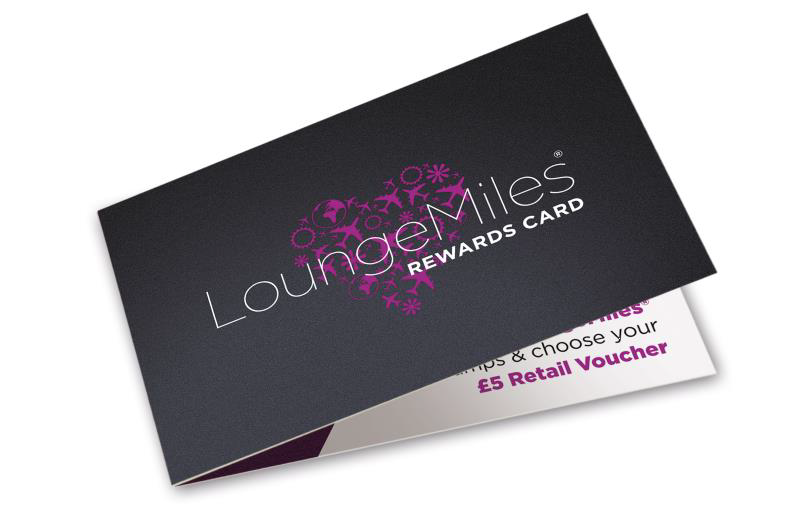 Over the last couple of years, Servisair has invested heavily in the Aspire-branded lounges. Our review of the Aspire lounge in Edinburgh shows how far they have come.
These are the UK airports where you can collect LoungeMiles stamps:
Aberdeen – Servisair Lounge
Belfast City – Aspire Lounge
Birmingham (Terminal 1) – Aspire Lounge
Bristol – Aspire Lounge
Durham Tees Valley – Servisair Roseberry Lounge
Edinburgh – Aspire Lounge
Humberside – Servisair Lounge
Inverness – Servisair Highland Lounge
Liverpool John Lennon – Aspire Lounge
London Gatwick (North Terminal) – Aspire Lounge
London Gatwick (South Terminal) – Aspire Lounge
London Heathrow (Terminal 1) – Servisair Lounge
London Heathrow (Terminal 3) – Servisair / Swissport Lounge
London Luton – Aspire Lounge
Manchester (Terminal 1) – Aspire Lounge
Manchester (Terminal 2) – The Styal Lounge
Newcastle – Aspire and AspirePlus Lounges
Note that you can no longer collect stamps at Servisair or Aspire lounges outside the UK. You also cannot earn stamps at the Cardiff and Glasgow lounges because they are not directly owned by Servisair.
Servisair has sent me a Q&A about the changes to the scheme which should answer any queries you may have:
Can I still use my old card?
Yes – we will still accept and honour the old LoungeMiles cards if you have already begun collecting.
Can I ask for a voucher from the retailers on the new card if I have a completed old LoungeMiles card?
No – you can only choose from the brands listed on the card that you possess.
Can I use the old LoungeMiles card to gain free lounge access instead of previously sending the card off in the post for a lounge access voucher?
Yes – just make sure all your details are completed and hand your fully stamped LoungeMiles card to the participating Lounge reception on arrival.
Do I get one stamp per person in my party?
No – as before, each person must have their own card, but each person in your party can have a stamp on their own LoungeMiles card.