The Plaza Premium Group is a Hong Kong based company specialising in premium travel services including airport transit, meet and greets, airport dining and airport lounges.  They have carved out a niche at Heathrow for premium third party lounges,
Plaza Premium has now launched its own loyalty scheme, Arturre.   To be honest it is fairly underwhelming at the moment but if you are a regular visitor you might as well sign up.
Currently there are 35 lounges worldwide included in the Arturre loyalty programme of which three are in Heathrow – their departure and arrival lounges at Terminal 2 and their departure lounge at Terminal 4.  A Terminal 4 arrivals lounge is opening soon.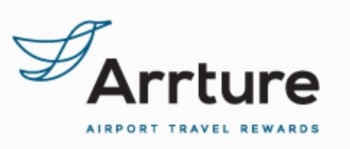 Rob reviewed the departure lounge in Heathrow T2 here and here and it is pictured below.  Our review of the impressive Plaza Premium departure lounge in Terminal 4 is here.
(The Plaza Premium departure lounge in Heathrow Terminal 2 has recently been voted 'best Priority Pass lounge worldwide' by members of the Priority Pass scheme as Rob mentioned here.)
Arrture is a pretty simple programme and reminds me a bit of coffee cards.  For every lounge visit you get 100 points and 2,000 points can be exchanged for a three hours stay in participating Plaza Premium lounges.
You can see the snag here.  Having to do 20 lounge visits to get a free visit is not hugely generous!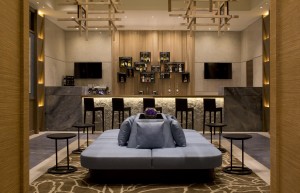 The interesting bit is that you can enter the lounge for free using your credit card, Priority Pass, Lounge Club or other lounge network card and will still receive 100 points per visit.  Once you've got 2,000 points you can claim your voucher and give it to family or friends.
You can only join at participating lounges by filling in a form on-site.  You need to redeem your points online on this website.
As a member you will also receive a 15% discount on Plaza Premium lounge spa treatments, as well as a 15% on the 'walk up' rate if pay on the door for a lounge visit.
PS.  Don't forget that Aspire has its own lounge loyalty programme called LoungeMiles – you can read more about this here.