Review: Is Priority Pass worth the money?
Links on Head for Points may pay us an affiliate commission. A list of partners is here.
We mention the Priority Pass airport lounge card quite a bit on Head for Points, but we very rarely go into detail about how it works and whether Priority Pass is worth the money or not.
Today I want to review Priority Pass in detail by showing you:
the different types of Priority Pass available
which UK credit cards offer one for free
which UK airport lounges are part of the scheme
You can find out more, and buy a Priority Pass, on its website here.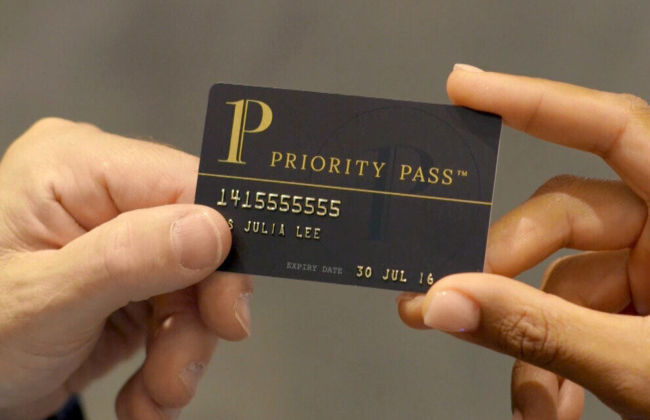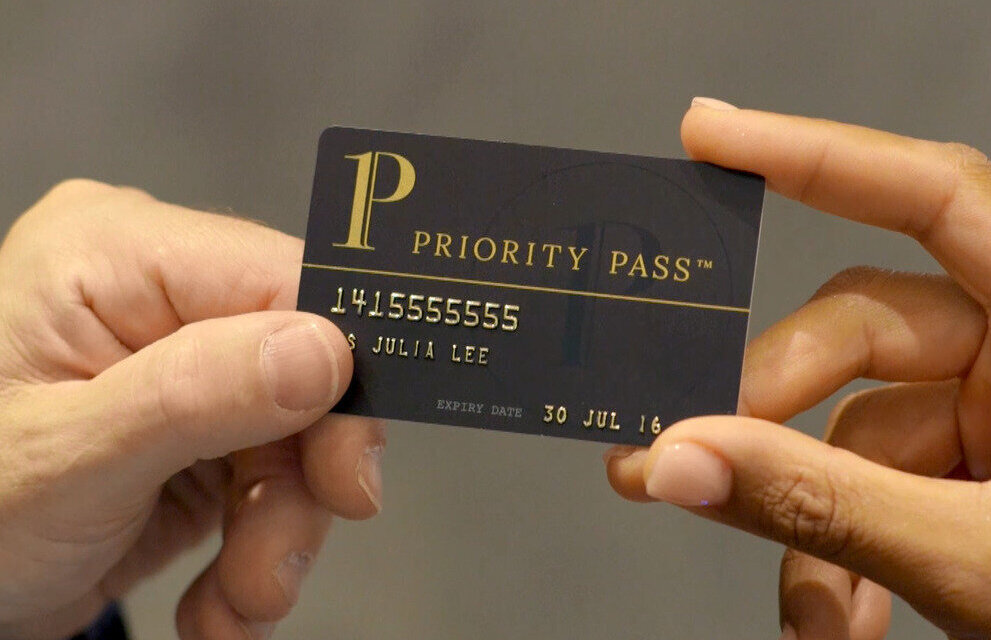 What is Priority Pass?
Priority Pass is a card membership scheme which gives you access to 1,300 airport lounges worldwide. 
In the UK, this includes the Heathrow T2 Plaza Premium lounge (review here), recently voted as the 'World's Best Independent Airport Lounge' by Skytrax and another favourite of ours, the Plaza Premium lounge in Heathrow Terminal 4.  You can also use it at the Club Aspire lounge in Heathrow Terminal 5.
A full list of UK airport lounges which accept Priority Pass is at the bottom of this article.
Priority Pass lounges are generally independently owned.  They tend to be run by brands such as No1 Lounges, Plaza Premium and Aspire.  There are also many airport-owned lounges in the programme.
There are actually a few places where a Priority Pass gets you access to an 'official' airline run lounge.  The British Airways lounge in Amsterdam Schiphol is part of Priority Pass, for example, as is the British Airways lounge in Jersey.
Some airlines also let Priority Pass use their lounges at times when they would otherwise be closed.  The Virgin Atlantic Clubhouse in San Francisco, for example, is accessible via Priority Pass outside of the hours when Virgin Atlantic needs it for its own passengers.
Priority Pass is owned by a UK-based group called Collinson.  Collinson also owns a number of insurance businesses and a major loyalty consultancy.
What do the airport lounges offer?
Facilities vary by lounge, as does the quality and scale of those facilities.
As a minimum, you should expect comfortable seating, free wi-fi, free newspapers and magazines, free drinks (usually including alcohol), free snacks and free wi-fi.  In the better lounges you will find a full buffet with hot and cold food, IT facilities and showers.
What are the different types of Priority Pass membership?
Priority Pass has three different levels of membership as you can see on its website here.
Here are the tiers:
Standard membership (£69) – no free visits included, you and your guests pay £20 each time
Standard Plus membership (£189) – 10 free visits then £20 for every additional visit or for every guest visit
Prestige membership (£339) – all your visits are free, your guests pay £20 each time
When there is an additional charge indicated, you do NOT pay this to the lounge on the day you fly.
What happens is that, when you enter a lounge, your Priority Pass card is swiped and the number of guests marked down.  If payment is required, your stored credit card is charged by Priority Pass at a later time.  No money changes hands in the airport.
Which Priority Pass membership tier is best?
There is no 'right' answer here.  It depends on how often you fly and whether you are using airports which have lounges which accept Priority Pass.  You can search the Priority Pass website by airport to find participating lounges.
The Standard Plus membership is the most attractive option for most people.   As long as you hit 10 visits within your membership year, you will only be paying £18.90 each time.  My personal value benchmark is how much a bowl of pasta and a glass of wine would cost in a terminal restaurant versus the lounge access cost – so £18.90 seems OK to me.
It is possible that the Prestige card could be a better deal, but you need to do the maths.  You would need to do 18 lounge visits per year before the Prestige card became better value than Standard Plus.
Standard membership is not huge attractive.  If you made six or more lounge visits per year you would be better off with Standard Plus.  If you are doing fewer than six lounge visits, the 'cost per visit' of the Standard plan would be so high that I doubt you would be getting value for money.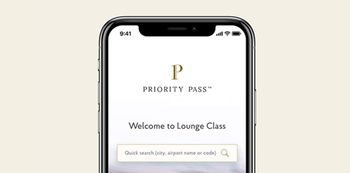 Does Priority Pass have an app?
Yes, and it is a good one, allowing you to easily find participating lounges.
Priority Pass has a digital membership card inside the app, which saves you from carrying your plastic card with you.  The digital membership card is accepted at virtually all – but, annoyingly, not 100% – of the lounges in the Priority Pass network.
Can I get a Priority Pass via a UK credit card?
This is the interesting bit.
The Platinum Card from American Express comes with TWO free Priority Pass cards.  One is in your name, and one is in the name of whoever you give your supplementary Platinum card to.
To be totally accurate, The Platinum is not a credit card – it is a charge card.  You need to pay off your balance in full at the end of each month.
Each Priority Pass card admits two people to a lounge for free.  This means that, if you travel with your partner and your partner is your nominated supplementary Platinum cardholder, you can get four people into a lounge between you.
I will repeat this point because it is a little odd:
you CANNOT buy a Priority Pass direct from the company which lets you bring in a guest for free, but
you CAN get a free Priority Pass via American Express Platinum which does give you one free guest on every visit!
American Express Platinum also comes with other lounge benefits.  You can access Delta airport lounges when flying Delta and, more usefully for UK residents, you can access Eurostar lounges for free.
The Platinum Card is not cheap but comes with a LOT of travel benefits.  There is also a fat sign-up bonus for new cardholders.
You can find out more in our American Express Platinum review here.  You can apply for The Platinum Card here.
Conclusion
If you are fed up of sitting in airport terminals but do not have airline status or do not fly Business Class, Priority Pass is the easiest way to access airport lounges across the world.
You need to think carefully about which of the three membership tiers is best for you.  If you always travel with your partner, you may find The Platinum Card from American Express to be a cheaper option.
You can find out more about Priority Pass, and buy one, on their website here.
Appendix – Which UK airport lounges are in Priority Pass?
Here is the full list of UK airport lounges which accept Priority Pass, along with links to our reviews.  There are another 1,300 lounges outside the UK too!