Qatar Airways – my review of their Boeing 777 business class (Part 2)
Links on Head for Points may pay us an affiliate commission. A list of partners is here.
This is Part 2 of my review of the Qatar Airways Boeing 777 business class service from Heathrow to Doha.
Here are the other articles in this series:
The Qatar Premium Lounge at Heathrow
Qatar Business Class on the Boeing 777 Part 1
The Al Mourjan lounge at Hamad International, Doha
Qatar Business Class on the Boeing 787
Toiletries
This was a day flight and Qatar did not offer any pyjamas. This was a little annoying as I was planning to use them in the hotel.
The toiletry bag was branded Ferragamo. There are separate male and female versions, the female one is white. It only contained three items – 5ml Ferragamo Attimo Pour Homme EDT, 20ml Ferragamo Attimo Pour Homme hand cream and 10ml Ferragamo Attimo Pour Homme lip balm. Razors, shaving cream, toothbrushes and toothpaste were available in the toilets where you could help yourself.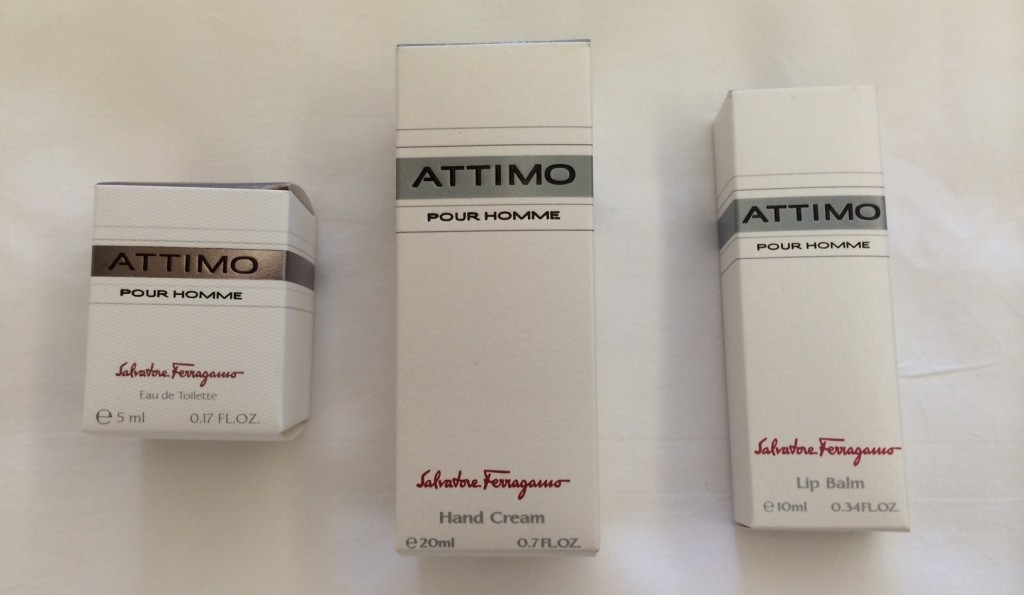 Food and drink
As my review of the Qatar Premium Lounge showed, the airline does appear to be serious about its food. It has its own roster of consultant chefs as is the norm these days, with the menu marked to show who has designed each item.
As I mentioned in Part 1 the food service began with an amuse bouche of Indian spiced lobster. The choice of appetisers was:
Classic Arabic mezze
Smoked chicken terrine with pear chutney – which I went with, see photo below
Asparagus soup with goats curd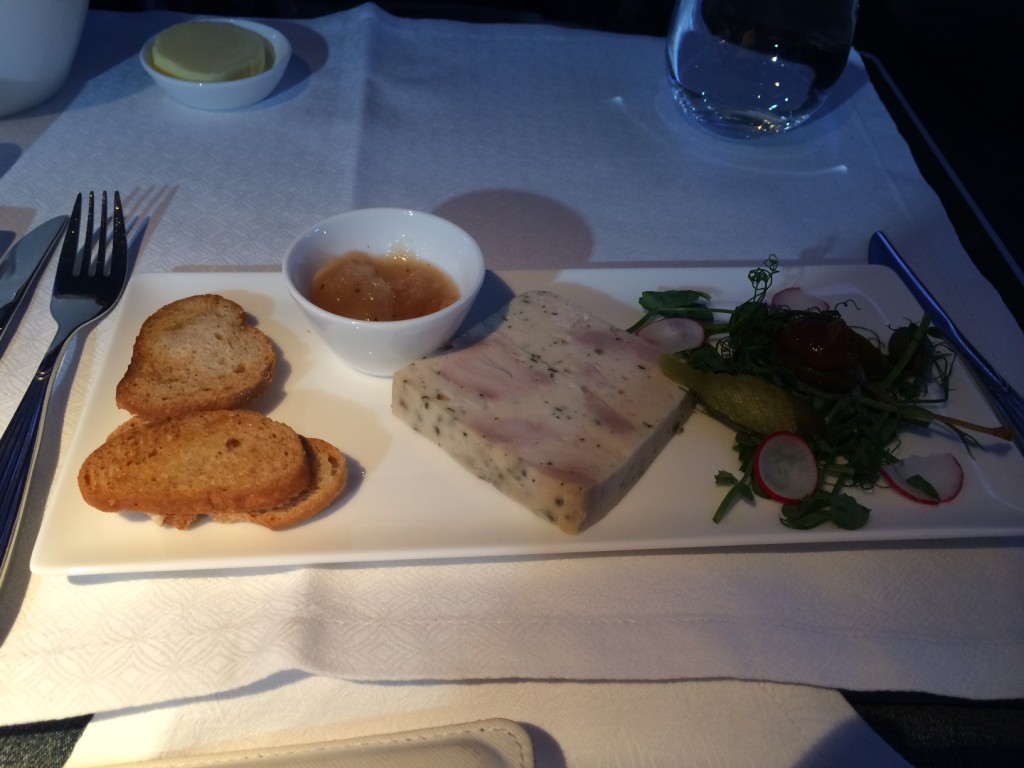 The mains were:
Caramelized red onion and feta cheese tart
Arabic spiced monkfish with sayadiah rice
Pesto marinated chicked breast with salsa verde
Having had teriyaki chicken in the lounge a few hours earlier, I went with the monkfish. It was an excellent choice – as you can see from the carrots, Qatar did seem to be making a real effort with all aspects of the dish.
The mild spiciness of the monkfish overcame the dulling sensation that your taste buds experience in flight to ensure that the food did still deliver a kick.  It also came with a selection of bread which did actually taste and feel like bread!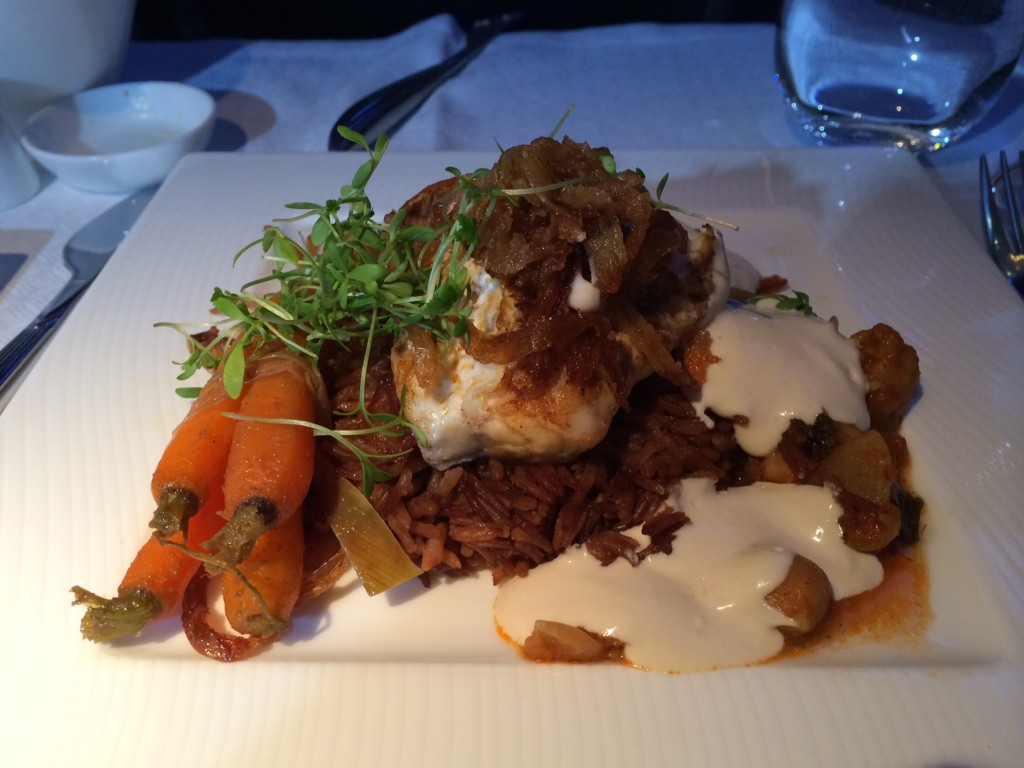 I passed on the chance of a cheese plate. For dessert, the options were less ambitious:
Seasonal fruits
Cardamom panna cotta with rhubarb compote
Gourmet ice cream
I went with the panna cotta, which did the job.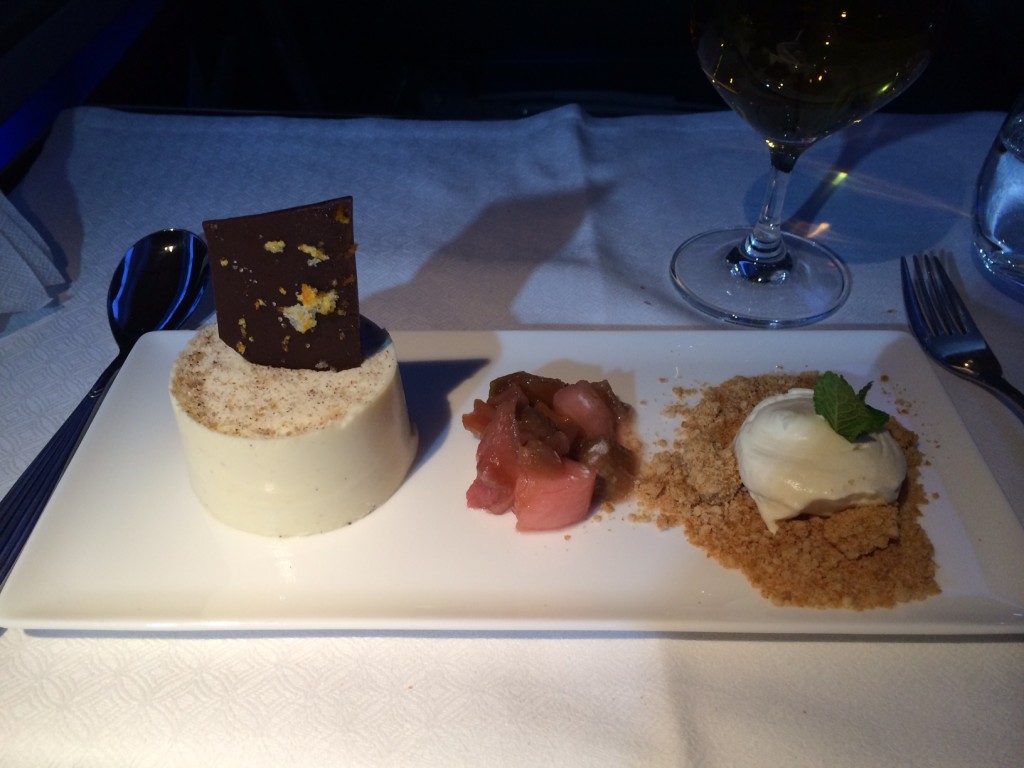 Overall, the food was certainly on a par with what I received in British Airways First Class a few weeks ago.
The wine list on-board is different to what is served in the Heathrow lounge, which itself is different to what is available in the Doha lounge. Champagne is Lanson (Vintage 1999) or Taittinger Prestige Rose. Both sell for around £40 at retail price. There were also three white and three red options plus a Tokaji dessert wine from Dereszla (2008) and a 1974 Tawny Port from Kopke.
If you judge a drinks list by its whisky offerings, you are looking at Chivas Regas (12 years), Glenfiddich (15 years) and Jack Daniel's.
In flight entertainment
The Qatar IFE system is called Oyrx, after the antelope variant which features on their logo. As with any modern IFE system, there was a very large range of films, TV and music available – the website claims there are over 1,000 programmes to enjoy. I spent my time watching the TV series Veep which I had never managed to catch before.
If I had a criticism, it did seem to be lacking in current blockbuster movies. You can't question the breadth or depth of their selection, with movies available in pretty much every major language and from every genre, but it you boarded with a mental list of recent movies you wanted to watch, you may be disappointed. You will definitely find something to interest you though – on the way back, I watched a documentary about the history of Amazon (the dot com, not the river).
There is no in-flight wi-fi on the 777's. It was available on my Boeing 787 on the return although it is not free and I found the price a little steep.
Arrival
6 hours and 30 minutes later, at 00.45 Doha time (two hours ahead of the UK), we arrived at the new Hamad International Airport.
There was an interesting moment as we waited to deplane. The ground staff were struggling to open the front door, so the stewardess who was in charge of that door moved down to the centre doors instead. Suddenly the ground staff managed to release the catch on the front door and knocked on the window to tell the remaining stewardess to open it.
She said that she did not have authority to open the door, presumably because she had not personally disarmed it. The captain (who was British) had joined us by the doorway at this point. As he has overriding authority to open any door on the aircraft, he personally swung it open – after getting an assurance from the stewardess that it had been disarmed by her colleague!
30 seconds later I emerged into Hamad International. In all honestly, my initial reaction was "s**t". It is huge – it must be one of longest man-made structures on earth. I remember saying to myself that there is zero chance that I will ever see an airport terminal like this in the UK in my lifetime.
More on Hamad later in this series. My immediate destination was the St Regis hotel in Doha.