In my article yesterday, I outlined 'the facts' of the Hilton Honors loyalty scheme.  This post is my personal opinion, highlighting areas where I think you might want to focus.
The 10-second summary:
Strong points – best mid tier status of any scheme (free breakfast and a 'preferred' room of some sort), good UK coverage, strong pipeline of new openings across Conrad, Waldorf-Astoria and Hampton, good credit card earn options, Hilton @Play looking promising, guaranteed lounge access for Diamond
Weak points – some UK Hilton-branded hotels dated, risk that the revised redemption model turns 100% revenue based, regional differences in how status members are treated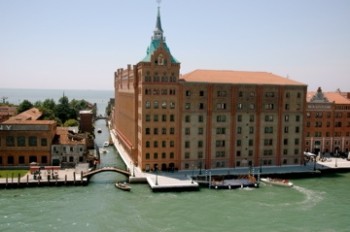 The longer version:
Let's hit the good points first.  Hilton Honors offers the best mid tier status of any of the hotel schemes. Once you have a Hilton Honors Gold card, you will receive free continental breakfast and a 'preferred room' of some sort at most – not all – of the Hilton brands.
You can get Hilton Gold for free if you spend £10,000 on the Hilton Visa.  You can also status match your existing mid-tier hotel card and get upgraded for 90 days, with an extension if you hit a stay target.  Hilton Gold is also free if you hold an Amex Platinum charge card.
I am also impressed with the way that the portfolio has been refreshed in recent years. We have seen impressive new upscale Conrad and Waldorf-Astoria hotels and decent Hampton budget properties.  I would rank Hampton above Holiday Inn Express and indeed most Holiday Inn properties.
The core Hilton brand is also seeing a resurgence with impressive new openings such as Tallinn and Paris Opera which we reviewed last year.  The Curio brand, which is attracting leading independent hotels to sign with Hilton, is also looking promising – here is our review of Gran Hotel Montesol, the boutique luxury Ibiza hotel.
There are still some identity issues in the portfolio.  I defy anyone to explain the difference between a Conrad and a Waldorf-Astoria.  Why is the very nice Venice hotel branded as Hilton?  Why did the Waldorf-Astoria Syon Park get downgraded to a Hilton whilst offering an almost identical product?  Why is there no real distinction in the UK between Hilton and Doubletree?  Indeed, why are UK Doubletree properties superior to Hilton when the opposite is meant to apply?
There are also variations in how status members are treated.  Due to the huge number of people holding Gold status in the US via credit card offers and the like, you won't get much from a property there.  On the other hand, a Gold travelling in Asia can often do very well for upgrades and benefits.
I was recently happy to move across a slug of Amex Membership Rewards points at 1:2 when a suitable redemption opportunity came up in Tokyo.  I got almost 0.5p per point which meant almost 1p per Amex point, which is very good.
The Hilton @Play 'redeem points for experiences' scheme continues to improve.  It isn't yet on a par with SPG Moments but it might still get there.
If you've got Hilton Gold and you avoid staying at the most dated UK Hilton properties, you will probably have a decent stay.
Interestingly, top-tier Hilton Diamond status is generally seen as having only modest value. Unless you stay at hotels with a lounge, where you are guaranteed access, you get little extra at most places than a Gold.  A better strategy may be to secure your Hilton Gold requalification and then focus on achieving mid-tier status with another chain.
How will the 2017 redemption changes impact Hilton Honors?
In the short term, everything looks OK.
(Well, just about everything.  If you exclusively booked 'cash and point' redemptions in the past, you will now be far worse off.  Those redemptions were pretty hard to find at most decent hotels, however, and they are not a major loss as far as I am concerned.  I know that some people disagree.)
Hotels which were disproportionately expensive as a redemption are now cheaper, and you will get something between 0.33p and 0.45p per point
You can mix cash and points depending on how many you have
The cap on the maximum number of points needed for a redemption means that most (not all, I know) hotels are cheaper or the same price as before
The UK Hilton HHonors credit card is a fantastic deal allowing you to claim a free night at ANY hotel once you've spent £750.  The card is even looking more attractive for long-term spending these days.  2 Hilton points per £1 – worth 0.66p to 0.9p, roughly – means you get a better return than most Visa or MasterCard products.
Decent new hotel openings and the ease with which you can now obtain Hilton Gold means that I am more positive about the company than I was two years when I last wrote an article like this.  My future support will depend on whether they retain the cap on points charged for redemption or move, mistakenly in my view, to a fully revenue based model.
(Want to earn more hotel points?  Click here to see our complete list of promotions from the major hotel chains or use the 'Hotel Promos' link in the menu bar at the top of the page.)