Which of the SEVEN UK airport lounges opening soon am I most looking forward to?
Links on Head for Points may pay us an affiliate commission. A list of partners is here.
2019 is gearing up to be a good year for UK airport lounge openings.  The last six months have already seen the new No 1 Lounge in Edinburgh (review), the new SkyLife lounge at Southend (review), the No 1 Clubrooms in Birmingham (review to come) and MyLounge at London Gatwick's South Terminal (review).
There are more on the way. Because the news has been coming through in bits and pieces you might not appreciate how much building work is going on, so I thought it would be good to do a summary.
Just for fun, I have scored each lounge out of 10 on two criteria:
the first mark is 'Quality estimate:' where I say how impressive I think the decor, food and drink offering will be
the second mark is for 'Customer benefit:' which is based on how much I think the lounge will improve your airport experience based on the current state of the airport and the other lounges available
After all, an average lounge in an airport which doesn't currently have one is arguably more useful than a good lounge at an airport which is already full of them.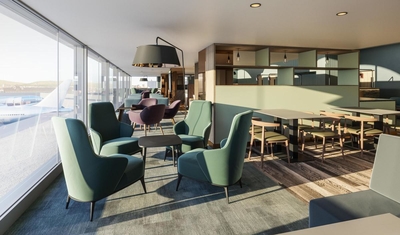 Glasgow Airport – The Lomond Lounge
Opening date: early August 2019
Quality estimate: 8
Customer benefit: 7
I have started with The Lomond Lounge because I didn't even know this was coming until a reader tipped me off last week.  The Lomond Lounge is an uber-premium lounge, priced at £40 per person.  According to the lounge website here, it will
"offer signature cocktails, a specially selected a la carte menu and spectacular views of the runway in a relaxing and luxurious environment."
At £40, with presumably no access via Priority Pass etc, it is unclear who will use this.  I imagine that the airport has done a deal with certain airlines to take their premium passengers as I doubt it would be viable on its own.  The dummy menus online do look impressive, including cooked-to-order pizza.
In terms of competition, I think the British Airways lounge (reviewed here) is very pleasant.  I can't see any BA passengers with inclusive lounge access paying for The Lomond Lounge.  The existing independent Glasgow lounge, Upperdeck, which I reviewed here is big and bright but underwhelming in terms of decor, furnishings and food, so I expect a big improvement.  This lounge will raise the bar at Glasgow and I look forward to trying it out.
You can book access here.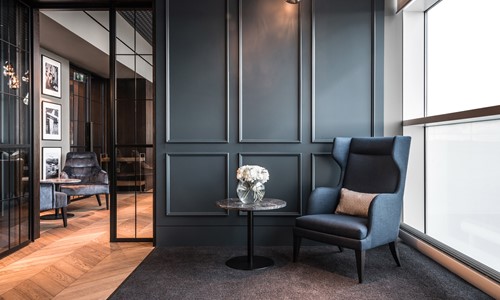 Edinburgh Airport – No 1 Clubrooms
Opening date: unknown but 2019
Quality estimate: 8
Customer benefit: 5
A brand new No 1 Lounge opened earlier this year at Edinburgh Airport – we reviewed it here.  There is more to come, however, as the area next door is being turned into a Clubrooms lounge.  The company has yet to announce this on its website so you need to trust us!
Clubrooms is No 1's premium brand with table service and free champagne.  No 1 does an excellent job at designing attractive and welcoming spaces so I think we can look forward to a quality product.  You cannot get in for free with a lounge club card, however, unless you pay a £15 surcharge on the door.
Edinburgh is not short of lounges. Apart from No 1 – which is good, and which will satisfy most people – there is an Aspire lounge (average, reviewed here) and for BA travellers a dedicated BA lounge (review).  This is very large but, based on my visit last month, in need of a full refurbishment.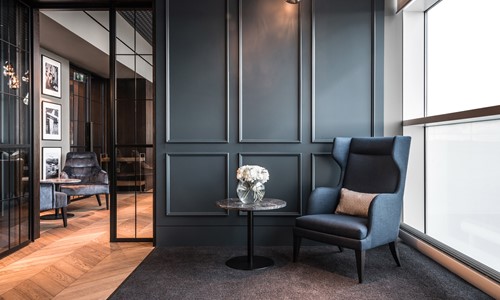 Luton Airport – No 1 Clubrooms
Opening date: July 2019
Quality estimate: 8
Customer benefit: 6 (8 if it accepts lounge club cards)
Edinburgh isn't the only airport to gain Clubrooms.  A facility at Luton Airport is due to open in July.
This will be the first time that No 1 has opened a Clubrooms lounge without already having a standard No 1 Lounge.  This raises questions over whether they will allow Priority Pass access.  I doubt they would be allowed to charge an 'upgrade supplement' when there is no No 1 Lounge to upgrade from!
The other lounge at Luton is Aspire, which we reviewed here.  This lounge is fairly new but, because it is usually very busy (and because the airport itself is a mess) I have given Clubrooms a higher 'Customer benefit' score than Edinburgh.
With few (any?) airlines offering business class out of Luton, it will be very interesting to see if Clubrooms can pay its way if it does not allow Priority Pass access.  More details can be found on the No 1 website here.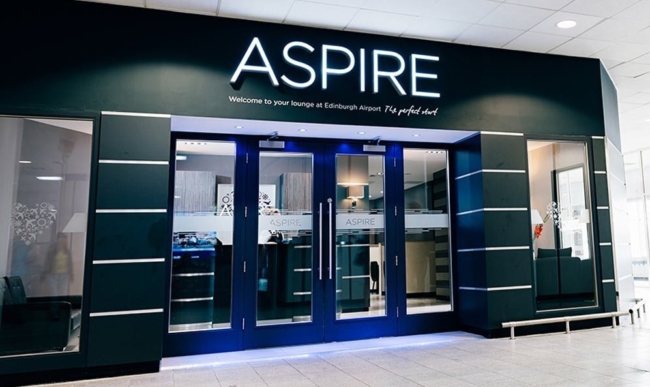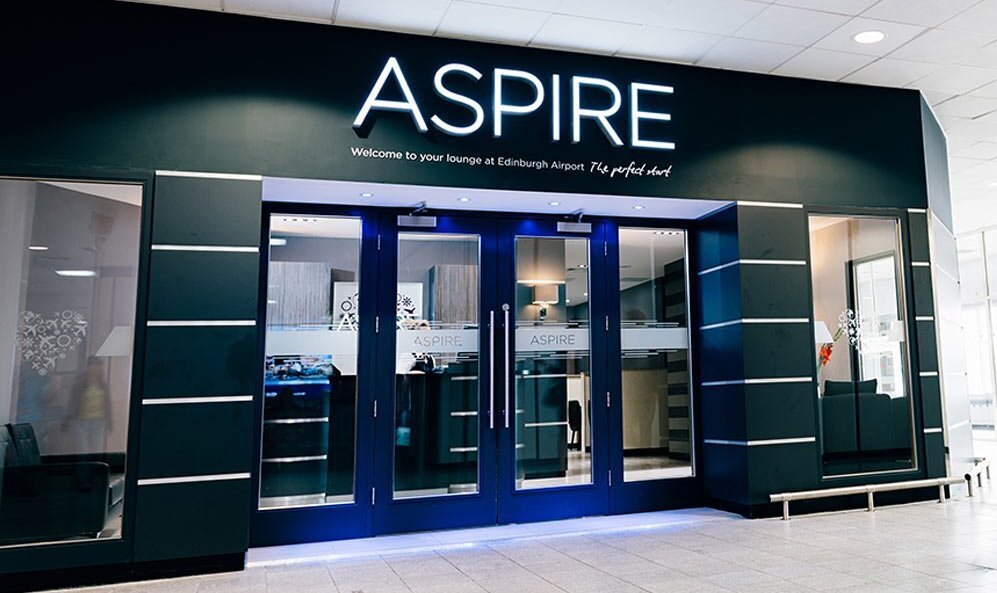 Gatwick Airport (South Terminal) – Club Aspire
Opening date: 1st August 2019
Quality estimate: 7
Customer benefit: 8
This lounge has suffered from excessive delays – it was due in early 2019.  It is taking over about 2/3rd of the old Virgin Atlantic lounge – the other 1/3rd became MyLounge, which has been open for months and which we reviewed here.
This is a much needed lounge.  If you can access the British Airways lounges then you're fine (see my review here of the EXCELLENT new BA Gatwick lounge complex).  If you are relying on Priority Pass etc, your only option is the No 1 Lounge (reviewed here).  The problem is that No 1 Lounge runs to 100% capacity most of the time and you are unlikely to get in unless you pay £5 to reserve a slot.
Priority Pass seems to be deliberately not working with Gatwick South's MyLounge.  Collinson, the company behind Priority Pass, is also a 50% shareholder in Club Aspire lounges and probably wants to drive traffic there.  I am guessing that this is also why Plaza Premium in Heathrow Terminal 5 does not accept it, since it competes with Club Aspire.
Club Aspire lounges lack the flair of No 1 Lounges but they are solid and dependable.  Because this lounge should relieve the Priority Pass crisis at Gatwick South I gave it a high 'Customer benefit:' score.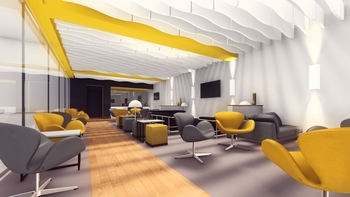 Bournemouth Airport – Premium Lounge
Opening date: Was 1st June, now 'missing in action'
Quality estimate: 5
Customer benefit: 9
Bournemouth Airport was due to open its first lounge on 1st June.  We wrote about this back in February and an image is above.
The lounge seems to have disappeared, however!  The official page on the airport website has been taken down.  It is still theoretically bookable via the airport website but there are no dates when it shows as available.
I wasn't expecting a huge amount from this lounge, given that it appeared that the airport was going to operate it directly.  On the other hand, as the airport has no lounge at all today, it is a major improvement for everyone who passes through it.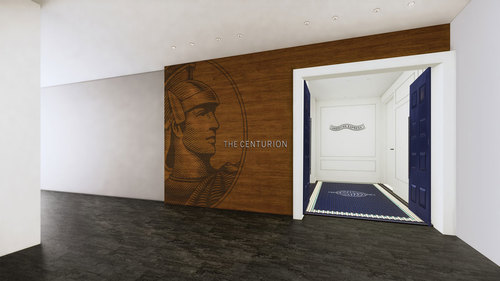 Heathrow Airport Terminal 3 – American Express Centurion Lounge
Opening date:  late 2019
Quality estimate: 9
Customer benefit: 3
The American Express Centurion Lounge network has an excellent reputation.  Over the last few years Amex has opened a number of these spaces across the US and Hong Kong and feedback has been great.  The only problem has been overcrowding.
They are open to all Platinum and Centurion charge card holders, plus guests.
It is fantastic news that Amex is opening in London.  It is less fantastic that they are opening in Terminal 3.  It is a HUGE waste.  Terminal 3 probably has the best collection of airport lounges in the world.  OK, the BA and AA spaces are poor but you've got two great Cathay Pacific lounges (review), the Qantas lounge, the Virgin Atlantic Clubhouse (review) and, for Priority Pass cardholders, two well regarded options in the No 1 Lounge (review) and Club Aspire lounge (review).
The Centurion Lounge should be better than the two existing Priority Pass lounges but it won't add much.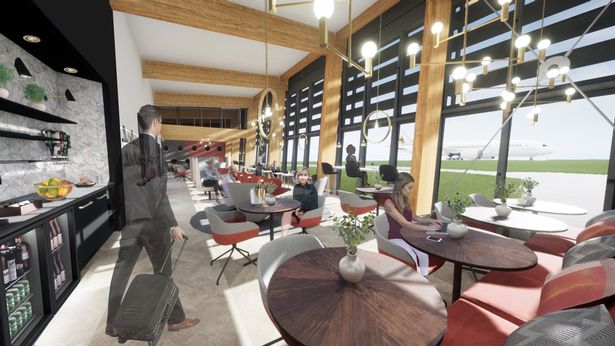 Manchester Airport – PremiAir
Opening date:  September 2019
Quality estimate: 9
Customer benefit: 9
This is hard to believe, I accept, but Manchester Airport is building a private 'pay to use' terminal at the airport.  For £50, passengers with just hand baggage and a boarding pass can go directly to the PremiAir terminal and its lounge.  You will be transported directly to your departure gate for boarding.
For £100, you can check in luggage at the PremiAir terminal and be driven directly to the steps of your aircraft.  For £125, you can book a dedicated arrivals service where you will be met at the aircraft and driven to the PremiAir terminal for private passport control and luggage collection.
The existing airport lounges at Manchester are not great, to be polite, and the Priority Pass ones are usually full.  Our recent review of Escape in Terminal 2 is typical.  The airport experience if you cannot get into a lounge is terrible.  PremiAir cannot come soon enough and I can't wait to try it.
All in all, there is a lot to look forward to in 2019 and we'll keep you up to speed.  And please let me know if you have any idea what is happening with Bournemouth …..
---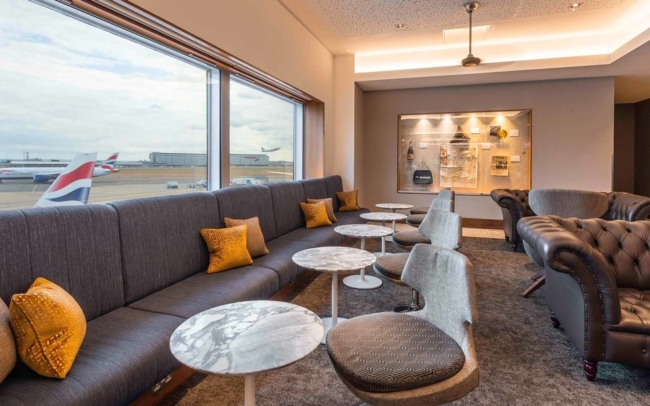 How to get FREE airport lounge access via UK credit cards (September 2023)
Here are the four options to get FREE airport lounge access via a UK credit card.
The Platinum Card from American Express comes with two free Priority Pass cards, one for you and one for a supplementary cardholder. Each card admits two so a family of four gets in free. You get access to all 1,300 lounges in the Priority Pass network – search it here.
You also get access to Plaza Premium, Delta Air Lines and Eurostar lounges. Our American Express Platinum review is here. You can apply here.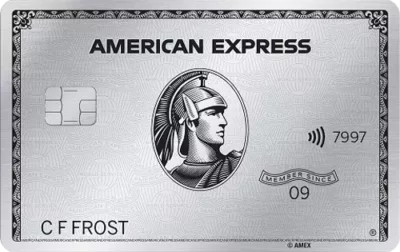 The Platinum Card from American Express
30,000 points and a huge range of valuable benefits – for a fee Read our full review
If you have a small business, consider American Express Business Platinum instead.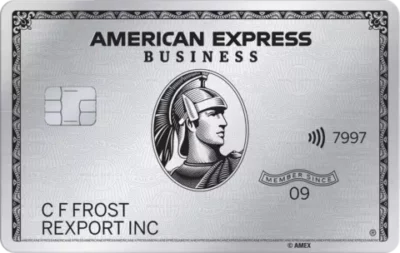 American Express Business Platinum
40,000 points bonus and an annual £200 Amex Travel credit Read our full review
American Express Preferred Rewards Gold is FREE for the first year. It comes with a Priority Pass card loaded with four free visits to any Priority Pass lounge – see the list here.
Additional lounge visits are charged at £24.  You get four more free visits for every year you keep the card.  
There is no annual fee for Amex Gold in Year 1 and you get a 20,000 points sign-up bonus. Full details are in our American Express Preferred Rewards Gold review here.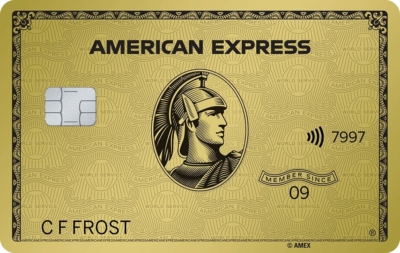 American Express Preferred Rewards Gold
Your best beginner's card – 20,000 points, FREE for a year & four airport lounge passes Read our full review
HSBC Premier World Elite Mastercard gets you get a free LoungeKey card, allowing you access to the LoungeKey network.  Guests are charged at £24 although it may be cheaper to pay £60 for a supplementary credit card for your partner.
The card has a fee of £195 and there are strict financial requirements to become a HSBC Premier customer. Full details are in my HSBC Premier World Elite Mastercard review.
HSBC Premier World Elite Mastercard
A huge bonus, but only available to HSBC Premier clients Read our full review
PS. You can find all of HfP's UK airport lounge reviews – and we've been to most of them – indexed here.