Anika's travel highlights and lowlights of 2017
Links on Head for Points may pay us an affiliate commission. A list of partners is here.
As a complement to his own travel highlights and lowlights article yesterday, Rob asked me to look back at some of the places I have covered for HfP this year. The places that really stuck in my mind were Ljubljana and Tokyo, but these were only two of my many travel destinations in 2017. Here is my recap of what impressed me and what didn't.
Most difficult trip of the year
The first trip of 2017 turned out to be the most difficult one. I was fighting a cold with the worst cough, dizzy spells, cold shivers, you name it…… However we had booked in a week long review trip to Ibiza, Madrid and Frankfurt taking in four flights and four hotel reviews so I had to get myself to the airport.
This trip also happened to include my biggest hotel disappointment of the year: The Westin Palace Hotel in Madrid. With an amazing entrance hall and gorgeous restaurant the disappointment of my room, which lacked any style and charm, was amplified.
Nevertheless I also got to stay at the Gran Meliá Palacio de los Duques in Madrid which was one of my hotel highlights. Melia has done a great job at renovating a neo renaissance building to an excellent standard with, in my view, the right balance of contemporary luxury and original style – maybe Westin can steal some ideas …..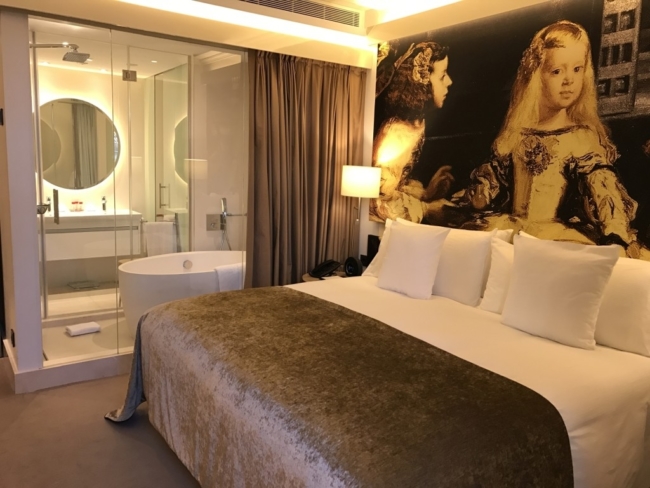 Two trips to the US on two different airlines
In 2016 I tried La Compagnie's all business class flight from Luton to New York which has since been dropped (I still believe that this wasn't my fault). This year I got to try two other airlines from London to the US.
Norwegian has been vastly expanding their route network over the last year and with low prices even in Premium it was time to try their product. I liked it. I got lounge access at Gatwick, the seat was very comfortable despite not being fully flat and the food good. I would always choose Norwegian Premium over BA World Traveller Plus.
My second trip to the US was to Boston, a city I had never been to before. This was to try the Aer Lingus' business product including pre-clearance in Dublin. The fact that you can land on a domestic terminal after pre-clearing in Dublin saves a lot of time and hassle once in the States. Aer Lingus' business product also convinces with a comfortable seat and various seat options which cater for couples and solo travellers. You may ask why BA's lower cost sister airline has by far the better seat …..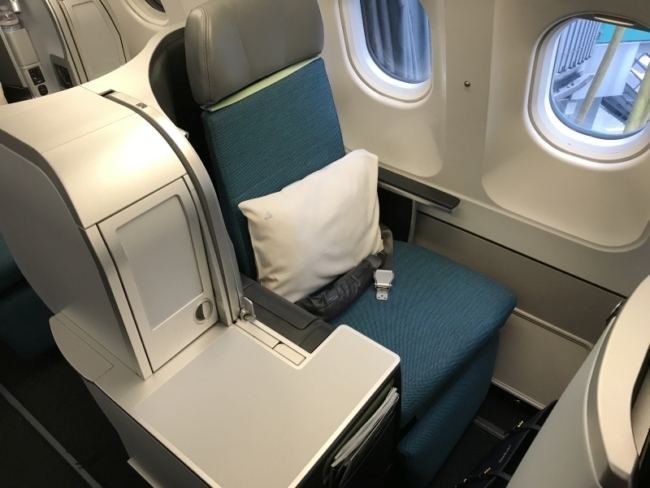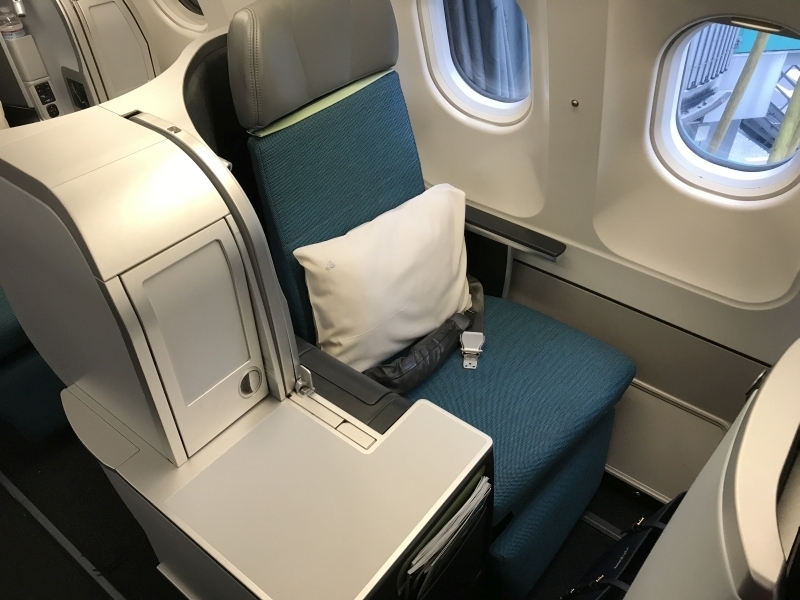 I finally went to Tokyo
A third airline I tried which we hadn't covered on HfP in the past was ANA. They asked me to try their business class product from London Heathrow to Tokyo Haneda and it didn't disappoint. The seat was comfortable, the cabin crew very attentive and friendly and the staggered seat configuration gave enough privacy. If I wasn't in need of the tier points, I would choose ANA over British Airways Club World on a flight to Asia.
Mould in the hotel room
One thing I thought I'd never come across when travelling for HfP was mould in my bedroom – but it did happen in Tokyo. The ANA InterContinental was easy to get to from Haneda airport, but ease of access and the bar were the only positive things I recall about this stay.
Best hotel and city exprience
Before I went to Ljubljana I'd never given much thought to Slovenia's capital, but after my trip I've been telling everyone to visit this gorgeous city with amazing food and friendly people. The new InterContinental was also one of my hotel highlights of the year with spacious and stylish rooms, a great spa and amazing views pretty much everywhere in the hotel.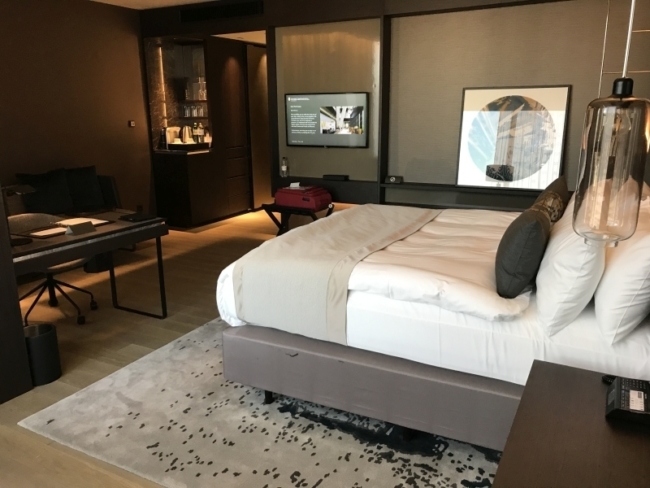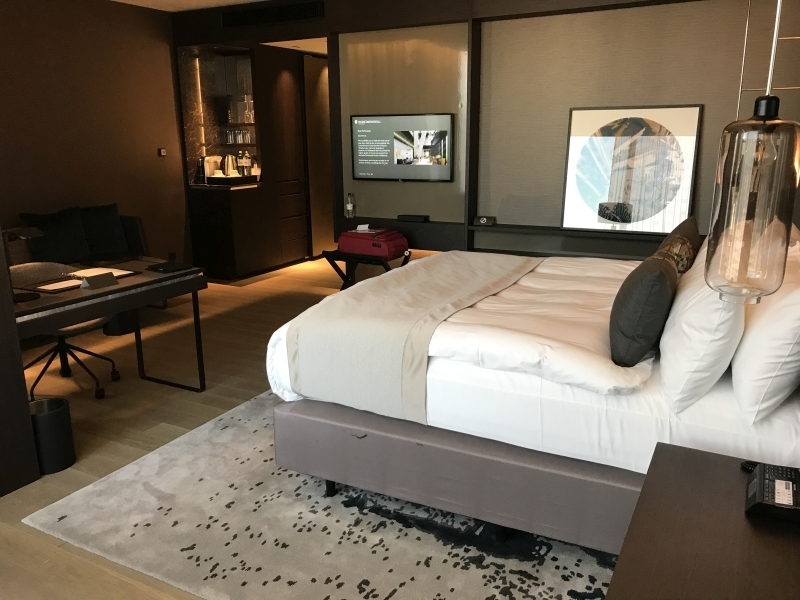 Learning to land a plane
After having spent many hours at the back of a plane, I finally got to sit in the cockpit – kind of.
I certainly count my two flight simulator experiences as highlights of the year. The fixed simulator in Putney at Flight Experience was a great way to get a first impression of what's happening behind that locked door. The full motion simulator in Burgess Hill – the review of which we haven't actually published yet – took this experience to a whole new level.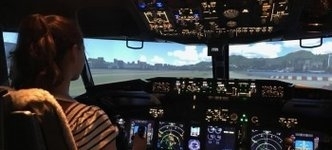 The longest 45 mile flight of the year
Let's face it, 2017 has not been BA's best year (IT crash, 2-4-1 targeted downgrades, seat densification, introduction of BOB …) but it is Christmas and I don't want to go into details again.
To show the press that they were working on some improvements, British Airways organised a media flight from Gatwick to Heathrow. It turned out that this flight was not just a take off and landing but a flight up to Scotland and back. We got to see the new lounges at Gatwick, try the new Club World food and bedding and walked through the new First Wing at T5. This turned out to be a massive improvement compared to the hassle of walking back and forth from check in to security and then to the Galleries First lounge.
Though this trip was certainly not environmentally friendly and there wasn't an actual new business class seat to show – rather a lot of promises made that still have to become reality – it turned out that this was my most important article of the year.
Totally unexpectedly, this article was the reason I won 'Best Newcomer to Business Travel Journalism' at the Business Travel Journalism Awards. As if this wasn't crazy enough, Rob also won 'Editor of the year' and we won 'Best Digital Strategy'.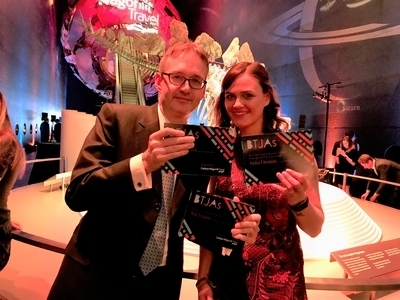 My next stop is …. we don't know yet. Let's see what the new year brings.