PART 1: How many of our "Best Travel Innovation 2019" shortlist have you tried?
Links on Head for Points may pay us an affiliate commission. A list of partners is here.
Over Christmas and New Year, we have been unveiling the winners of the inaugural Head for Points Travel & Loyalty Awards.  This is the last one.
The Head for Points Travel & Loyalty Awards 2019 are a great opportunity to recognise the cream of the crop when it comes to UK premium business and leisure travel. A lot of the areas we are covering, such as airport lounges and travel credit cards, are ignored by other awards because they are too niche – but for our readers, they are very important and appreciated.
Over 4,500 HFP readers voted over three weeks in November. There were 12 categories in total. As well as giving an award to each category winner, we are also giving out a number of 'Editor's Choice' awards for products and services which we personally admire.
Each winner will receive a trophy which we will be presenting at a special dinner in January.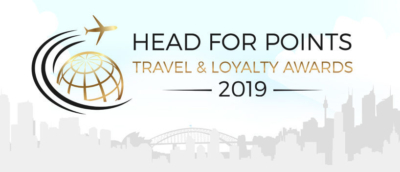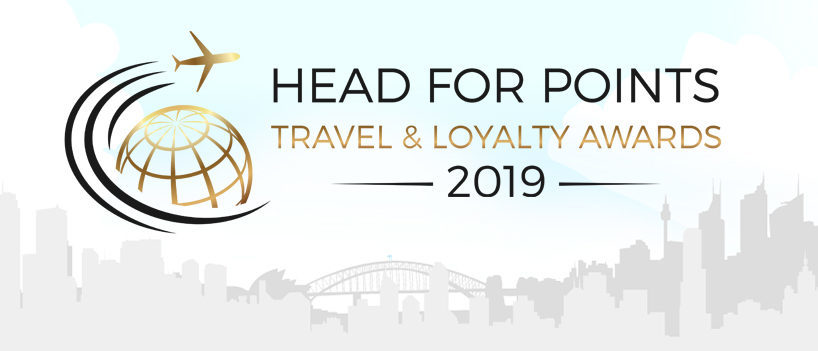 We are covering this final award slightly differently.  We had a shortlist of ELEVEN innovations which Rhys and I had good fun drawing up.  I thought it would be worth running over them all, because we covered them all on the site and you may be interested in finding out more.
The criteria for inclusion was slightly woolly, but we were looking at products that had launched or reached critical mass from Autumn 2018 onwards.  In alphabetical order:
ANA's 4K 24 inch IFE screen
ANA has already won an Editor's Choice award for its new 'THE Room' business class seat.  In all the talk about the sheer size of the seat, reports have tended to pass over the IFE screen.  This was the first time that a 24 inch 4K screen had been widely used commercially.  Our article on 'THE Room' is here.
British Airways Club Suite
British Airways became the first European airline to launch a Business Class seat with a fully closing door.  Whilst the underlying seat is not a new design, the truth is that BA went much further than any of us expected.  They won 'Best New Business Class Seat 2019' for their trouble.  You can read our initial article on BA's new Club Suite here.
Eurostar – the new cocktail bar in the St Pancras lounge
Bouyed by the success of the cocktail bar they launched in Paris, Eurostar decided to rip out part of the upstairs area in the London St Pancras lounge and install a manned cocktail bar.  It adds a real touch of class to the place.  Our article on Eurostar's London cocktail bar is here.
Hyatt's partnership with Small Luxury Hotels of the World
Hyatt has some fantastic hotels and, with World of Hyatt, a decent loyalty scheme.  The biggest problem was the lack of properties in many parts of the world.  The new partnership with Small Luxury Hotels has been a game changer, with over 250 SLH hotels now bookable for cash or points via hyatt.com.  Stoke Park, Luton Hoo, The Atlantic in Jersey, Monkey Island ….. this is just a handful of the UK hotels which you can now stay at via World of Hyatt.  If only Hyatt points were easier to earn in the UK …..  This article covers some of the UK SLH hotels now bookable.
O2 customers – free airport lounge access if your flight is delayed
I'm not sure if this is a gimmick or not, and it was only introduced as a trial.  The concept is good, however.  O2 mobile customers can pre-register their upcoming flights online.  If a flight is delayed an hour you will automatically be sent a voucher to your phone to allow you and up to three guests access to a nearby lounge.  The service is run by Collinson, the operator of Priority Pass, and uses their lounge network.  This HfP article explains more.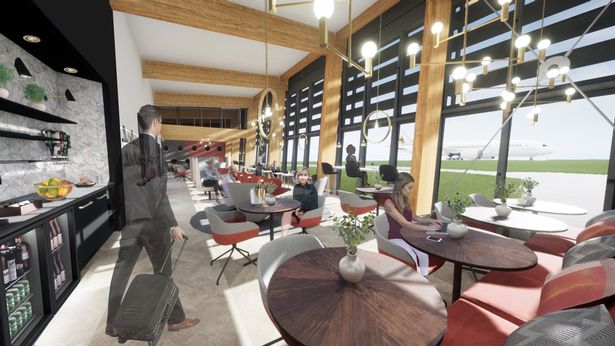 PremiAir – the new private terminal at Manchester Airport
PremiAir is already a winner at these awards, picking up Editor's Choice for 'Best New Airport Lounge 2019'.  We have covered private terminals in the past – London City has one, as does Gatwick and Luton – but this is different.  Those three airports are letting you use the existing private jet terminal when flying commercial.  PremiAir is ONLY for commercial passengers.  It will stand or fall on its ability to get the general public out of the main airport and into its private terminal, for a £50 – £100 per person fee.  It is a brave investment by the airport and deserves to pay off.  Here is my PremiAir review.
Reward Flight Finder
Reward Flight Finder has been around for a couple of years now.  It is an unbeatable service for searching Avios reward availability quickly, in a far more efficient way than ba.com.  Even better, you can set up free email alerts and you will be notified if Avios seats open up on the flight you want.  In 2019, it added a new feature – members of the Premium plan (£3 per month) can input dates when they want to travel and Reward Flight Finder will show all the routes where Avios seats are available.  If only BA, or indeed other airlines, had this sort of functionality.  We wrote about this new Reward Flight Finder feature here – note that Virgin Atlantic access is no longer possible.
Seatfrog's train upgrade app
Seatfrog is an innovative app which is being used by three rail companies – LNER, GWR and Avanti West Coast – to auction off upgrades very close to departure.  You can bid as much or as little as you like (from £5 on LNER and from £10 on West Coast) and auctions close 30 minutes before the train departs.  If you are successful, your new ticket is sent directly to your phone.  Whilst Seatfrog has been around since 2017, it only started to gain real traction in 2019 which is why we included it.  You can learn more about Seatfrog in this article.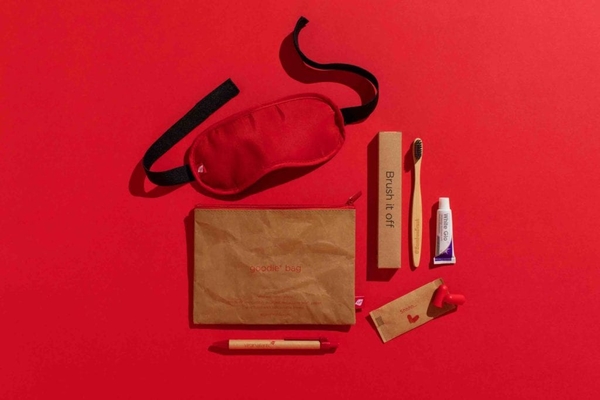 Virgin Atlantic's sustainable amenity kits
Virgin Atlantic got two nominations on this list, which is not hugely surprising given their consistent willingness to try new things.  The new Upper Class amenity kit, launched this year, includes products such as a bamboo toothbrush and was a brave attempt to reduce waste whilst not getting rids of the kits entirely.  You can find out more here.
Virgin Atlantic's The Loft
Most of the coverage on the new Virgin Atlantic A350 fleet has focused on the new Upper Class Suite.  However, The Loft is the genuinely revolutionary part.  Virgin Atlantic has got rid of the on-board bar and introduced a 'social space' where you can work or chat, and indeed order a drink from the cabin crew if you want one.  This flight review explains The Loft in more detail.
Zipcar Flex extends to Heathrow Terminal 5
Many of you will know Zipcar as the 'rent a car from your street corner by the hour' car club.  It has recently rolled out Zipcar Flex, which lets you pick up and drop off a car wherever you want in participating London boroughs.  This makes it ideal for one-way trips.  Terminal 5 now has a Zipcar Flex area.  If your house is in a Zipcar Flex zone, you can go to the Terminal 5 car park, open one of the Flex cars with your smartphone, drive yourself home and then leave the car outside your front door.  Another Zipcar Flex user will pick it up at some point.  It also works in reverse, of course.  Flex is exceptionally good value – you are looking at around £17 from T5 into London.  You can learn more about Zipcar Flex here.
So there you have it – 11 genuinely good travel innovations which either launched or reached critical mass in 2019.  If some of them are new to you, I recommend clicking through and reading the linked articles.
But which one(s) won?
Click here for Part 2 of this 'Best Travel Innovation' article which explains all ……