What were my travel highlights and lowlights of 2016?
Links on Head for Points may pay us an affiliate commission. A list of partners is here.
There is just one article today as we gently ease back into things. What impressed me on my travels during 2016? And what didn't?
What I realised when I looked back over the last year of articles is that I haven't done much which was radically new. By letting Anika do most of the reviews – the only comped hotel stay mentioned below is St Regis Istanbul, the rest I paid for – I missed out on a few unexpected highlights in places such as Tallinn and Bordeaux. However, of the stuff I did do:
My eyes are opened to family hotels
I think I did around 80 nights in hotels this year. I only wrote about a fraction of them because I don't write about run-of-the-mill hotels and generally keep our family trips off the site.
That said, I was hugely impressed by two family-focussed hotels we visited this year. Both are ski properties in winter and walking properties in summer. Near Salzburg you have Elmauhof and near Innsbruck Cavallino Bianco (photo below). We spent an enjoyable week in each this year and will probably return to both in 2017.
There is nothing like this in the UK in terms of quality. The village of Ortisei, where Cavallino Bianco sits, is also astoundingly pleasant.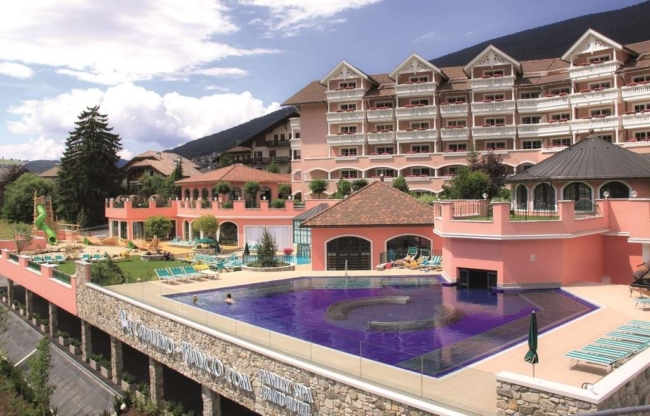 I returned to Virgin Atlantic after 18 years
Yes, how rubbish is that. I run the biggest UK frequent flyer website and I hadn't flown Virgin Upper Class since 1998.
My review of Upper Class on the new 787 fleet is here. The Heathrow Clubhouse remains very impressive (review here) – I was especially impressed by the food, as I was imagining the lounge was more design over substance – and I got another free haircut, following the one I got in 1998. I am in two minds about the Upper Class seat but, for solo travellers, I preferred it to Club World.
Hotel revelations of the year
I was very impressed by the Waldorf-Astoria in Ras Al Khaimah (review here). There isn't much else to do in Ras, but if you don't mind the hour drive from Dubai you will get an impressive five star beach hotel for substantially less than you pay in Dubai itself.
The InterContinental London O2 was also far better than I expected. It is safe to say that this is now the best IHG hotel in the UK and I genuinely didn't expect to be saying that when it opened.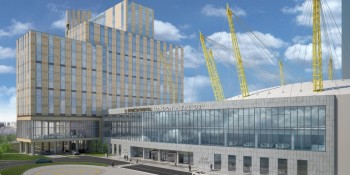 The Hilton Sa Torre in Mallorca also impressed and bears no relation to ANY other Hilton on the planet (unless there is another Hilton with a windmill out there).
The St Regis in Istanbul was also fantastic – it was the first time that I have even been to a St Regis which actually felt like I thought a St Regis should feel.
At the other end of the scale, the Premier Inn in Scarborough – assuming it is representative of the rest of the chain – showed me why budget hotels have been scooping up market share from established four star properties. I was also impressed by the Holiday Inn Express in Ealing. This is the first 'next generation' HIX property in the UK and has a more relevant, friendly, modern design. Holiday Inn Express is finally getting to where Hilton's Hampton chain was five years ago …..
Hotel frustration of the year
The JW Marriott resort in Venice, reviewed here. It is good but it could be outstanding, if the hotel didn't insist on scoring own goals at every possible opportunity. 2016 was our 2nd visit – I never got around to reviewing it the first time.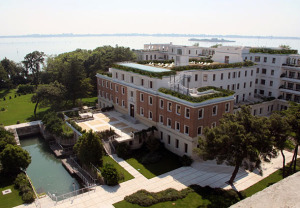 The InterContinental New York Barclay reopened (my review) with severe management issues, which are continuing looking at reports elsewhere. The rooms are great, apart from the lack of plug sockets anywhere near the desks, but operationally it is chaos with almost no recognition of Ambassador or IHG status. The hotel doesn't even have a restaurant.
Bizarre lounge experience the year
Arriving into the Heathrow Arrivals lounge in Terminal 5 off a New York flight to find David Cameron on TV resigning. That said, I had seen the first few EU vote declarations in The Concorde Room the evening before so I had felt it coming.
Qatar Airways continues to shine
The Qatar Airways flights I took down to Ras Al Khaimah (review) reminded me why Qatar Airways is easily the best oneworld option in Business Class. It outclasses BA in every respect. Etihad still has a slight edge with their A380 Business Class Studio – although the wine is low rent – and Qatar's A380 First Class doesn't cut it, but the business class product on the A380 / A350 / B787 is excellent.
Airline disappointment of the year
Turkish Airlines. Despite a lot of hype, I just didn't get it. The 2 x 3 x 2 seating on the 777 doesn't cut it in 2016 for a modern business class environment (review). I didn't even like the Istanbul lounge which has also been over-hyped elsewhere.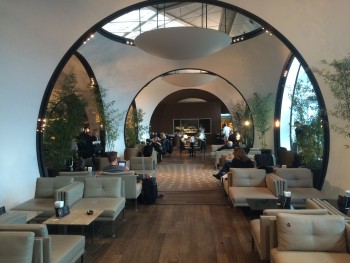 Biggest letdown of the year
Ethiopian Airlines sounded us out about a press trip to Addis Ababa to try out their new Boeing 787 business class and have a tour of their local facilities. I was genuinely excited about this as it would have been a totally new experience for me – my previous experience of Africa is limited to a month working in Johannesburg and Cape Town back in the 1990's. It never happened.
Pain in the arse of the year
La Compagnie, who eventually scrapped their Luton to New York flights. Back in February I was offered (unprompted) a free New York flight to review their service. It took five months and innumerable hours of negotiating with the company and its PR team to get this honoured (the eventual review is here) and we still had to reimburse them for the taxes and charges. I also ran an interview with the CEO and founder who has since left after merging the business with a low-cost French airline ….
Party of the year (Part 1)
Ours. I never thought we (well, Anika, who did 90% of the work) would find a way of arranging it that made financial sense. I then thought that no-one would come. I then thought something would go horribly wrong on the night. I have never been happier to be proved wrong. The total drinks bill was just under £6,000 …..
Thanks again to the Melia White House hotel at Regents Park for their generous sponsorship of the evening.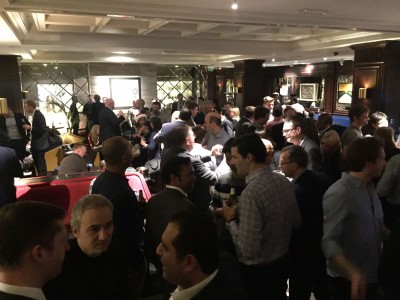 Party of the year (Part 2)
The Sheraton Grand Park Lane reopening party. "If you throw an average party", a senior Starwood manager told me afterwards, "you get less-than-average benefit. You need to go large." And they did. It is also a lovely art deco hotel post restoration as our later review explained.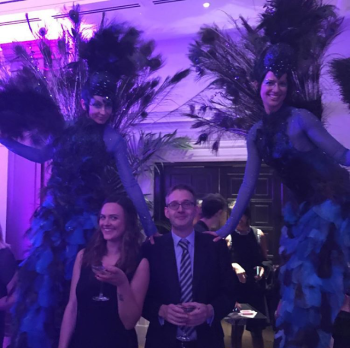 BA status benefit of the year (Part 1)
We arrived at Palma Airport on a Saturday in August for an airberlin Avios redemption to Innsbruck to be confronted with a queue of 200 people. A quick scoot around revealed a line for oneworld status card holders with a queue of 1 …..
BA status benefit of the year (Part 2)
If you have kids, the most underrated benefit of a BA Gold card is the ability to book Gold Priority Rewards during peak school holiday weeks. This lets you book any seat, any flight on Avios as long as you pay double the normal price. In February you will be paying £500 per person for a flight to a ski resort (Saturday out, Saturday back) during half term – or just 18,000 Avios if you force open Gold Priority Reward seats. Which is what we did.
What is coming in 2017?
The diary is looking interesting at the moment. If all goes to plan, you should see reviews in the next few months on:
LAN business class
Japan Airlines premium economy
Air China first class
Emirates first class
Etihad first class
A flight on a Boeing 747-8 (Lufthansa first class)
Air Nostrum business class
Aer Lingus long-haul business class (this one isn't ticketed yet)
A 2nd go at Virgin Atlantic Upper Class
….. plus assorted hotels along the way. It should be a fun year.