What are the best UK airport lounges you can visit for free with Amex Gold's Lounge Club passes?
Links on Head for Points may pay us an affiliate commission. A list of partners is here.
We have made a determined attempt this year to build up our collection of UK airport lounge reviews. We aren't totally there yet, but we are well on the way – we only have a few hold-outs at Manchester!
Having just added reviews of the ART&LOUNGE at Heathrow T4, the Executive Lounge at Norwich Airport and – on Saturday – the SKYLIFE Lounge at Teesside International, I thought it was worth an overview of all the lounges which can be accessed for free via Lounge Club.
Lounge Club membership comes with the American Express Preferred Rewards Gold card, which is free for the first year. You receive two free passes to visit any Lounge Club lounge and further visits or further guests are charged at £20. My full review of Amex Gold is here. You will also receive a further two Lounge Club passes every year when you renew your Amex Gold card.
It is worth remembering that – even if you do not qualify for the sign-up bonus on Amex Gold – you WILL still receive the 'first year free' and the two free Lounge Club passes if you (re)apply.
If you've not visited an airport lounge before, getting yourself an Amex Gold card is the best way to try one out for free. There are a lot of places in the UK where you can use your two free Lounge Club passes, however, and the quality varies sharply. (There are also hundreds of overseas lounges where you can use Lounge Club, of course.)
The UK Lounge Club network via Amex Gold currently comprises:
The two best lounges on this list are arguably the Plaza Premium facilities in Heathrow Terminal 2 and Heathrow Terminal 4. Skytrax has awarded the Terminal 2 lounge the title of 'Best Independent Airport Lounge in the World' three years running – I'm not sure I'd go that far, but it is very good.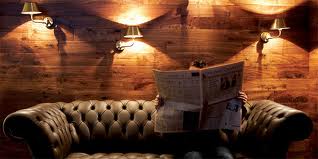 I am also very positive about the No 1 Lounge chain. The relatively new site at Gatwick South (the BA terminal) is impressive, as are most of the others. The only problem is that No 1 lounges are often full – the company encourages Lounge Club cardholders to pay £5 via this website to reserve a slot.
The Aspire lounge at Luton is very well regarded and is especially worth visiting because of the chaos that is the main terminal! The Escape lounge at Stansted is worth visiting for the same reason.
Of the major airports above, the main one that I am not too keen on is the Club Aspire lounge in Heathrow Terminal 5. This is generally overcrowded – you often have to wait for 30 minutes to get in – and the space inside is badly used. It is unfortunate that the new Plaza Premium lounge in Terminal 5, which opened in 2017, is not currently accepting Lounge Club.
Getting an American Express Platinum card gives unlimited free visits!
Priority Pass membership comes with the American Express Platinum card. Both the main cardholder and one supplementary cardholder receive a Priority Pass, and each card admits two people for free. This means that you can get four people into a lounge for free, as many times as you want if both the main and supplementary cardholder are travelling together. There is NO LIMIT to the number of lounge visits you can make for free. My full review of Amex Platinum is here.
As well as getting Lounge Club or Priority Pass membership via Amex, you can also buy Priority Pass membership directly. There are various membership options with different combinations of membership fee and 'per visit' fees – but, oddly, you cannot buy a card with the same features as the Amex Platinum version, ie cardholder plus a free guest.
If you have a Priority Pass card, you get access to the following additional lounges:
If you fly out of one of these airports on a regular basis then Priority Pass via The Platinum Card from American Express may be more useful than Lounge Club via Amex Gold.
They are not the most exciting bunch of lounges though. The two best ones on the list are the SkyTeam lounge at Heathrow Terminal 4 and the No 1 Lounge at Heathrow Terminal 3. However, in both of those terminals there is an equally good alternative via Lounge Club – the Plaza Premium lounge in T4 and Club Aspire in T3.
If you have an American Express Platinum card, you can also access the new Plaza Premium lounge in Heathrow Terminal 5 pictured above. This is NOT a Priority Pass benefit – it is a specific Amex Platinum benefit. You need to show your Platinum card and not a Priority Pass at the door. The same goes for the Plaza Premium arrivals lounge in Terminal 3.
Overall all of the three cards offer impressive coverage and if you have no airline status and fly from the airports above on a regular basis you should look at ways of adding a lounge access card to your wallet.