Links on Head for Points may pay us an affiliate commission. A list of partners is here.
Here is a full list of the articles we published in May 2020.  Click through to read them in full: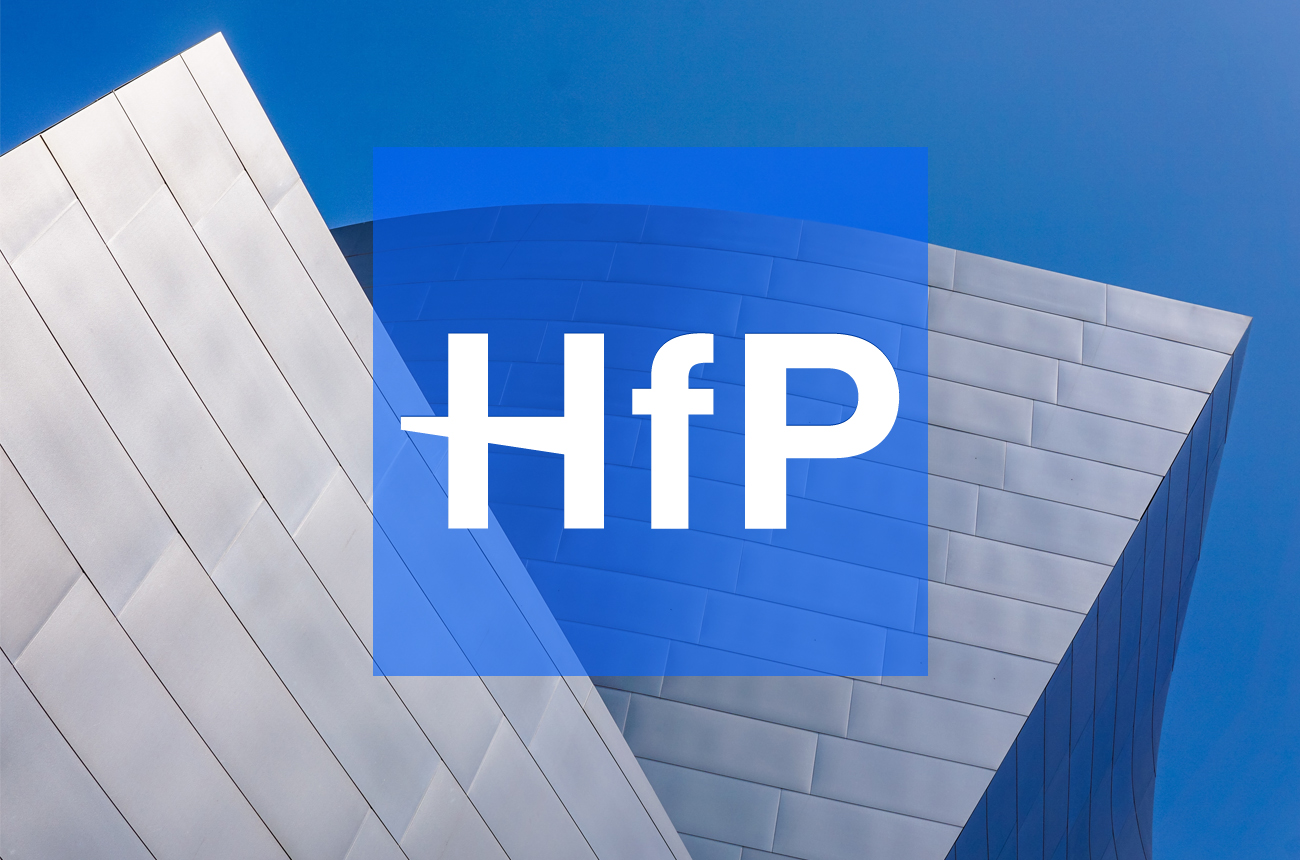 British Airways debt now rated as 'junk' by all three major credit rating agencies
European Commission caves in to Lufthansa over its €9 billion bailout
ONE MONTH LEFT: Amex Gold has a 20,000 point bonus and you have six months to earn it – should you apply?
British Airways to stop US and Canadian members joining class action lawsuits
Resort news: InterContinental Moorea closes, whilst Maldives ponders strict entry rules
Get DOUBLE Hotels.com Rewards credits on stays until 31st August 2021!
BIG NEWS: IHG Rewards Club launches revenue-based redemptions in Europe and US – and it is MUCH cheaper
easyJet proposes axing 4,500 jobs across Europe
Your cut-out-and-keep guide to the Marriott Bonvoy free breakfast benefit
Up to £500 of freebies for American Express Business Platinum cardholders – but what should you get?
Here's a £100 gift for American Express Platinum cardholders
British Airways raises $750 million by mortgaging 48 aircraft
Why InterContinental Ambassador is a loyalty programme I am happy to pay for
Lufthansa's board refuses to accept €9 billion Government bailout – what next?
British Airways cancels all flights from Leeds Bradford Airport
Why are the British Airways unions snubbing redundancy consultations?
Get 7,200 Avios or 7,500 Virgin Flying Club or £90 of Hotels.com credit with Tesco Pet Insurance!
Get a 100% bonus buying Hilton Honors points – is it a good deal?
Iberia Plus Kids …. another way of earning Avios points when your children fly
Get British Airways lounge access for 12 months via a (limited) Qatar Airways status match!
Lufthansa gets its €9 billion bailout – of which only €3 billion is a loan. What does IAG do?
NHS or key worker? Get free membership to Enterprise Car Club for a year
Win 20,000 Avios and get a lifetime discount on SeatSpy's premium tiers
Virgin Atlantic may receive a lifeline bailout under the Government's new 'Project Birch'
Get a FREE hotel night if you join Marriott Bonvoy and complete just two stays
News: Virgin Atlantic publishes its July flying schedule, Stelios loses key easyJet vote on removing the board
'Frequent Flyer – The Video' – why we do what we do
'My Favourite Hotel' review – Protea Hotel Entebbe, Uganda
Virgin Atlantic is removing the sign-up bonus from its free Virgin Reward credit card on Tuesday
Why Fine Hotels & Resorts is one of the best American Express Platinum benefits
Get 500 free Lufthansa Miles & More miles instantly when you download the app
Hertz files for Chapter 11 bankruptcy protection with $19 BILLION of debt
Can you claim tax relief if you pay to upgrade your flight on a business trip?
How to earn Avios points via Tesco Clubcard when filling up with petrol at Esso
How will the 14-day UK travel quarantine work?
British Airways proposes to make 239 of 546 staff at its Cardiff maintenance facility redundant
Heathrow Rewards points transfers to Avios crediting with a 100% bonus
News: Get American Express cashback at Selfridges, no more Virgin Flying Club miles from international money transfers
REVIEW: Is BA Accelerating Business Amex or Capital On Tap Business Rewards the best Avios credit card?
easyJet to restart flights from 15th June
The free night promotion you have literally YEARS to complete ….. Hyatt Brand Explorer
'My Favourite Hotel' review – Rosewood Mayakoba, Riviera Maya, Mexico
British Airways offering Avios points as a flight refund option – is it worth it?
American Express sets 30th June deadline if you want six months to earn your sign-up bonus
News: Delta restarts Heathrow flights to the US, KLM launches Loganair codeshare flights from Scotland
Virgin Atlantic finally has a functioning Boeing 787 fleet
'My Favourite Hotel' review – Hotel Du Lac, Lake Como
easyJet hacked – 9 million customer accounts accessed
Get a 60% bonus when you buy Marriott Bonvoy hotel points – best deal ever offered
Get British Airways lounge access for 12 months via a (limited) Qatar Airways status match!
Avios Group donates 210 million points to NHS staff – and you can help too
What's the future of Gatwick Airport with BA, Norwegian and Virgin Atlantic gone?
Review: is the British Airways Accelerating Business American Express credit card worth getting?
LAST DAY (Monday) to buy Avios with a 75% bonus – should you jump in?
'My Favourite Hotel' review – PARKROYAL COLLECTION Pickering, Singapore
How will airport lounges operate in the future? A real life example from the Aspire lounge in Zurich
Review: Get 10,500 Avios with the Capital On Tap Business Rewards Visa credit card!
'My Favourite Hotel' review – Hotel 1926 in Sliema, Malta
Tips for cleanliness and hygiene on your travels during coronavirus
Amex Rewards Credit Card (ARCC): a way to keep your Amex Membership Rewards points alive when cancelling a card
The new Qatar Airways 'Travel with Confidence' policy lets you change your destination within 5,000 miles – for FREE
Jet2 takes a £300 million Government loan
'My Favourite Hotel' review – Hotel Heureka in Venice
News: Virgin Atlantic and Tesco Clubcard extend your points, our 10,000 Avios winner
EXCLUSIVE: the new British Airways cabin crew pay offer revealed – substantial cuts for legacy crew
Virgin Atlantic drops flights from Manchester to Las Vegas
British Airways extends its 'Book with Confidence' policy
Get up to 10,000 Avios with your household, business or landlord insurance
'My Favourite Hotel' review – Hotel Monteleone, New Orleans
Virgin Atlantic cancels all Manchester-Delhi flights and launches its Summer 2021 flying schedule
Save 20% on Marriott hotel gift cards – is it a good deal?
'My Favourite Hotel' review – Finca Cortesin, Malaga, Spain
Get a 50% bonus on Heathrow Rewards points transfers to Avios – worth it?
A good car rental deal with Avis and Lufthansa Miles & More
A Qatar Airways collision in Doha caught on video!
Hilton Honors extends its current bonus points promotion to September
'My Favourite Hotel' review – Fairmont Le Chateau Montebello, Quebec, Canada
What did Willie Walsh say to the House of Commons Transport Committee yesterday?
Richard Branson to sell $400m of shares in Virgin Galactic to help Virgin Atlantic survive
UK 14-day arrivals quarantine – the FACTS, from the official documentation
Work in the NHS or healthcare? Qatar Airways giving away 100,000 free flights to anywhere you want!
Why did Flybe go into receivership?
American Express gives £250 to all Business Platinum cardholders
'My Favourite Hotel' review – The View, Lugano, Switzerland
Wizz Air opens a new hub in Abu Dhabi with cheap flights from Europe
Last day for a 30% bonus buying World of Hyatt hotel points
Virgin Atlantic appoints advisors to manage a bankruptcy process
American Express offering 20,000 point retention bonuses to Platinum cardholders – but not to me!
Comair, the British Airways franchise in South Africa, is in trouble
Marriott raises $920 million selling Marriott Bonvoy points
'My Favourite Hotel' review – Grand Elysee in Hamburg
What is the British Airways plan for flying post-coronavirus? We listen in on the IAG investor call
What British Airways long-haul flights are scheduled for June?
How to use Air Canada's Maple Leaf Club for Star Alliance lounge access at Heathrow
American Airlines and British Airways forced to surrender London to USA slots by Competition & Markets Authority
IAG takes UK Government funding, despite British Airways saying it wouldn't as an excuse for 12,000 job cuts
How to fully use or transfer a small Avios points balance from a friend or family member
Review: Britain's last railway restaurant car – GWR First Class Pullman Dining
Get a 100% bonus when you buy IHG Rewards Club hotel points – limit raised to 500,000 points!
Is it worth spending Avios points on wine and champagne?
'My Favourite Hotel' review – Four Seasons Hotel, San Francisco
Virgin Atlantic making 3,150 staff redundant, leaving London Gatwick and scrapping its Boeing 747 fleet
British Airways Club Suite guide: how can you fly BA's new business class seat?
BA launches unprecedented 75% 'buy Avios points' bonus – worth it?
Is your Avios flight cancelled by British Airways? You can rebook for ANY date, even if Avios seats are not available!
Norwegian set to survive although shareholders are wiped out
A Hampton by Hilton hotel comes to Torquay!
Which hotels don't give Avios but DO let you earn Virgin Flying Club miles?
'My Favourite Hotel' review – Windamere Hotel, Darjeeling, India
How to get the best deals on Gatwick Airport car parking
What is it like flying during Covid-19? – a HFP reader story
Lufthansa insists a €9 billion Government bailout must have no strings, considers administration instead
'My Favourite Hotel' review – Hilton Budapest
Amex Gold now has a 20,000 point bonus and you have six months to earn it – should you apply?
How to do a hotel mattress run – and what can go wrong
Air France KLM gets a €10 billion bailout from French and Dutch governments – what happens now in the UK?
How does Heathrow Rewards work?
Win 10,000 Avios as we hit 10,000 HFP articles!
Your Hotels.com Rewards free nights and stamps have been extended
'My Favourite Hotel' review – The Canyon Suites at The Phoenician, Arizona
Iberia and Vueling are bailed out by the Spanish Government – whilst British Airways uses 'no bail-out' excuse to make 12,000 redundancies
American Express gives you SIX months to hit your qualifying bonus sign-up spend – is now a good time to apply?
Review: Why Hotels.com Rewards may be better for you than hotel loyalty schemes
British Airways uses redundancy threat to push all cabin crew into low-paid 'Mixed Fleet'
How does the British Airways American Express companion voucher work?
You can now book Royal Air Maroc flights to Casablanca on Avios points – but the taxes are bonkers
'My Favourite Hotel' review – citizenM New York Times Square
Click here to join the 15,000 people on our email list and receive the latest Avios, miles and points news by 6am.